click to enlarge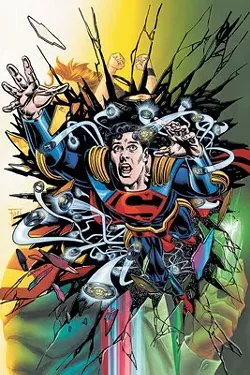 Adventure Comics No. 507
Published by DC Comics. Written by Geoff Johns and Sterling Gates. Art by Jerry Ordway and Bob Wiacek.
The Deal: The villain Superboy Prime takes over Adventure Comics — a book usually starring the Conner Kent Superboy — for a Blackest Night tie-in.
The Verdict: I've said it before and I'll say it again: Superboy Prime is just too silly to be a viable villain. And now that he's trapped in a world where the DC Universe is merely a comic book story, he's even sillier. I miss Conner Kent.
Reviewed materials provided by Heroes Aren't Hard to Find: www.heroesonline.com.