click to enlarge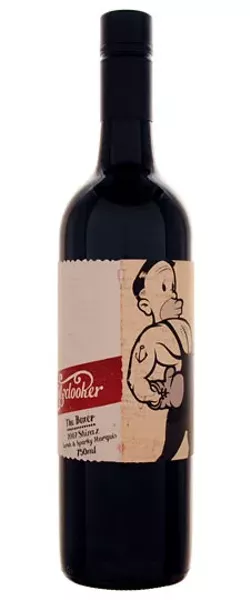 I had been enchanted by Aussie styled Shiraz long before I spent a month there tasting wines a few years ago.
On that trip tasting 60 coat-the-glass wines by noon had become the norm (and, yes, spitting was de rigueur): My tongue had become tinted plum. The taste of shiraz, especially a big fruit bomb shiraz like The Boxer, an every-day drinking wine, brings back those crisp pristine nights.
Mollydooker (which is Aussie slang for left handed) The Boxer 2007 is a mouthful of spice and blackberries, a wine seductive and exotic enough to stand alone on cold Charlotte nights, and equal to the task of being paired with a braised lamb shank or a New York strip steak grilled on the barbie.