Not quite as fun as a bar crawl, but still promising a good time, MyUptownFun.com's N.C. Music Factory Dinner Crawl will take place Nov. 4. Tickets are $30 for a four-course meal and after-party.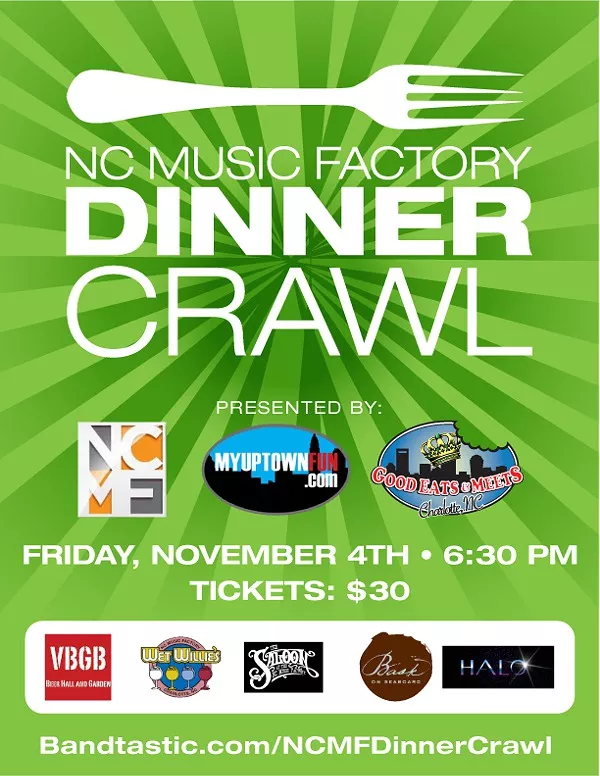 If you've never been out to the Music Factory for lunch or dinner — or sober — then this is a great opportunity for you to try out the tasties offered at Bask, The Saloon and other spots. As someone whose office is at the Music Factory, I will definitely recommend anything crab from Bask. The crabcake sandwich is yummy, as well as the crab dip for an app. Yum!
Registration and appetizers start at 6:30 p.m. Click this link to purchase tickets.