If you currently stake out Montford Drive for its food and drink scene, you're probably acquainted with Jet's Pizza and their signature "deli boats" and square, deep dish pizzas. Fans of the Michigan chain's carb-happy cuisine will now have the opportunity to order their favorites from two new locations. Jet's will open a store early this month at 2712 W. Mallard Creek Church Road in Charlotte and a second store at 920 Park Center Drive in Matthews in late December.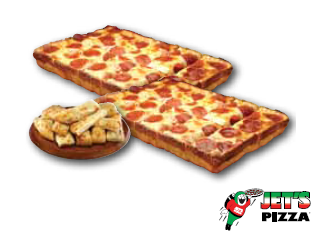 This is in addition to the five other Jet's locations in the state, as well as to the additional spots being planned in Raleigh and in Cary. "North Carolina has been an excellent market for us," said John Jetts, vice president of marketing. "We've had an incredible response and we're looking forward to further expansion in the state."

Jet's also offers salads, subs, wings, breadsticks and "Jet Boats" available for carry out or delivery.