What? It's the name of a brewing company. And it's debuting its beers at VBGB on Jan. 20. This makes the N.C. Music Factory bar the only place in Charlotte to carry Ass Clown.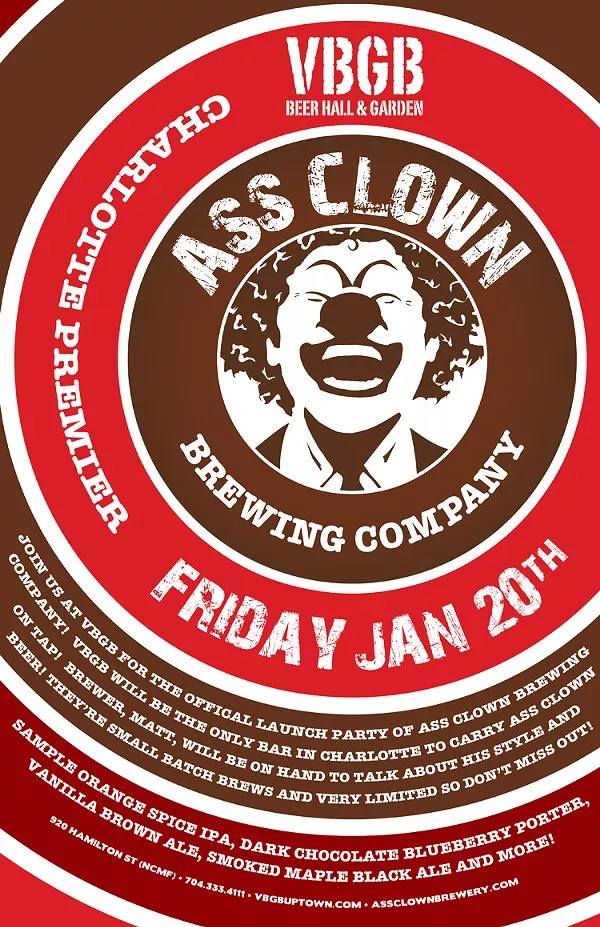 Ass Clown Brewing Company is located in Cornelius. It works to be a "green" brewing company that uses alternative energy, utilizing recylable materials and etc. More importantly, they grow their own hops.
Read more about Ass Clown Brewing by checking out this little diddy on Charlotte Beer.