Hello! I'm Vani from over at FoodBabe.com, where I write about living organically, staying fit, and healthy traveling. I am excited to start writing for the Eat My Charlotte and kicking off a series called "Eat With Your Dollars." But before I tell you why you need to Eat With Your Dollars or what that is exactly, I think it is important to share with you how I began an organic lifestyle. The story is one that I think most Americans can relate to, especially if you work in a corporate environment.
Early in my career I started working for a big-name consulting firm. It was quite an honor to be picked by this company right out of school, because their brand was highly regarded and well-known. The first year working at this company was quite an experience. I traveled Sunday through Friday and worked close to 65 hours a week, in addition to all that travel. This left little to no time to truly take care of myself ( or so I thought), and my health quickly deteriorated.
Because of the long work hours and pressing deadlines for a huge merger of banks, my sleep schedule, my body's natural rhythm, and my eating times went totally out of whack. Within two months of a 12-hour work schedule (alternating between four days of day shift and four days of night shift), I gained more than 20 pounds â " a heavy number within a short period of time, considering my frame and build. Every day, three meals and snacks were catered from some of the most extravagant restaurants, so my co-workers and I could eat quickly and get back to work. I remember spreads of foods like chicken parmesan, pasta, BBQ, and late-night Krispy Kreme. I ate all of the food that was provided because I wanted to fit in, not thinking I had the choice of what I was putting in my mouth.
When my project finally ended in December, I got an assignment in Charlotte, where I didn't have to travel. It was wonderful getting a break from traveling and the latenights â " but my poor eating still continued, as I was addicted to all that chemically derived food.
One night, I felt a sharp intense pain in my stomach. It was probably the best thing that ever happened to me. At the emergency room, I discovered my appendix was going to burst, and I needed to have surgery immediately to have it removed.
Since that day, my life has been changed forever. They say having appendicitis is random, but I think that is bullshit. I know my lifestyle of high stress and poor nutrition caused this horrible thing to happen to my body. So that's where my quest for knowledge and my journey began ... and now I'm Food Babe.
There is an organic revolution storming, and all of us need to get on the band wagon for the sake of our health and our children's health. One the most important decisions you can make when deciding what to eat, what to buy and what to feed your family is to determine whether the food was conventionally produced or organic. Choosing organic foods is the first step in your quest for ultimate health and wellness â " to feel alive, full of energy, free of disease and to break free from the chemicals the food industry is putting in our foods. If I had employed this principle while traveling and working for that consulting group years ago, I would have saved myself from the horrific series of events that ensued.
When you switch to organic foods you immediately eliminate billions of pesticide toxins, high fructose corn syrup, genetically modified foods, antibiotics, growth hormone, petroleum based food chemicals and food grown in farms that use vitamin- and mineral-depleted soil, which all have a combined negative impact on our health.
Every time you take out your wallet at the grocery store or at a restaurant, you eat with your dollars. If we all start eating with our dollars in the best way for our health and our planet, we can show the government, chemical companies and food manufacturers that we won't stand for less and we want high quality and nutritious foods. Here's how to start:
1. Buy products with USDA organic seal, readily visible on food labels. Don't be tricked with the words "All Natural" or "Used With" organic ingredients. Those are inferior products and can still have harmful additives.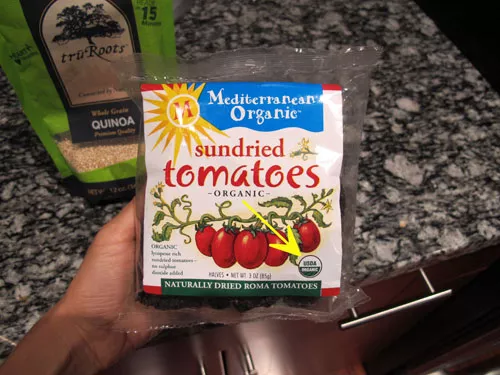 2. When you buy organic fruits and vegetables, look for the number 9 being first on produce label. This is an easy way to spot organic vs. conventional.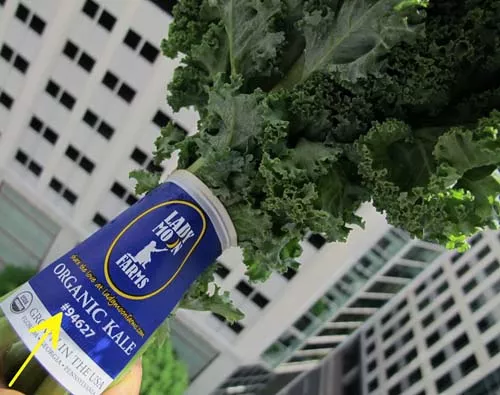 3. If you have to make a decision on which organic fruits or vegetables to buy because you are on a budget, choose the products on the Environmental Working Group's the dirty dozen list to buy organically and buy the conventional items on the safe 15 list.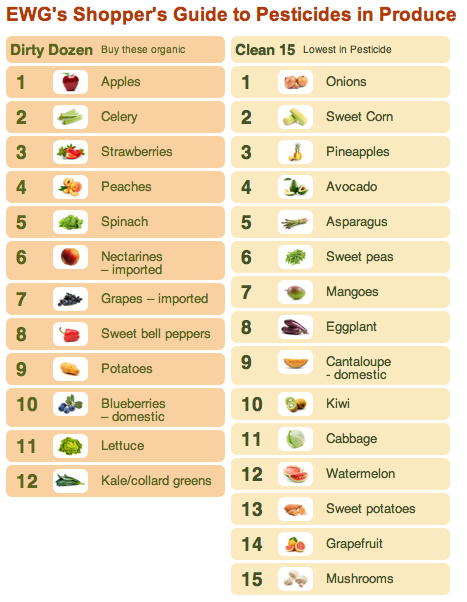 4. Above anything else, always buy organic dairy and meats no matter what. If the animal product is certified organic, they can't use pink slime in the beef or cancer-causing growth hormones in dairy. Furthermore, they can't feed pesticide-ridden food or other harmful ingredients to the animals which eventually gets passed down to you.
Want more? Check out more reasons why we all need to adopt an "organic manifesto" from Maria Rodale.
A management consultant by day and food activist blogger by night, Vani Hari has been featured here on CL's 2012 Lust List, the Charlotte Observer, and the New York Times. She has made it her mission to spread as much information about what is in food as well as how to make the right purchasing decisions at the grocery store and how to live an organic lifestyle on her blog Foodbabe.com.