Tomorrow, Dec. 15, Good Eats and Meets, along with the Charlotte Beer Club, will host SantaCon 2012.
According to the organizers, "Santacon is a non-denominational, non-commercial, non-political and non-sensical Holiday party that occurs once a year for absolutely no reason in over 260 cities and 36 countries around the world."
At all SantaCons worldwide, participants dress up in Santa costumes, but what happens during SantaCon is different from city to city. Richard Gruica of Good Meets and Eats explains what makes Charlotte's SantaCon so unique: "As far as we know, we are the only one that is a LOCAL craft beer crawl. We love supporting local."
The event begins at Four Friends Brewing at 11 a.m. and costs $10 to participate. For an additional $20, participants get a designated driver with a seat on the SantaCon bus. Tickets can be purchased at Eventbrite. There are only a few spots left on the bus, so buy your tickets ASAP to secure your place.
The group will eat lunch at Heist Brewery; however, there will be food trucks at all other stops. Due to the large number of Santas, it will be very difficult to use credit or debit cards, so participants are asked to bring cash to pay for all drinks and food. Specials on beer will be offered at every brewery.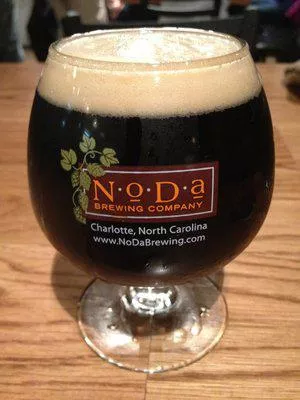 The SantaCon schedule is below.
11 a.m.-1 p.m. (SantaCon Sign-in)
Four Friends Brewing,10913 Office Park Drive
1:15 p.m.-2:45 p.m.
NoDa Brewing, 2229 N. Davidson St.; Birdsong Brewing, 2315 N. Davidson St.
3 p.m.-4 p.m. (Serving lunch)
Heist Brewery: 2909 N. Davidson St. #200
4:15 p.m.-5:15 p.m.
The Olde Mecklenburg Brewery, 215 Southside Drive
5:30 p.m.-6:30 p.m.
Triple C Brewing Company, 2900 Griffith St.
7 p.m.-10 p.m. (The CLTSantaCon After Party)
Location TBD