The other day I was watching some mindless movie on TV - so mindless I can't even remember the name of the movie. Anyway, a snobby young woman made the comment that [insert whatever she and another girl were talking about] was as 1990s as brunch. And that got me to thinking - is the concept of brunch played out? I mean, I love going to brunch on Sunday afternoons, and I know plenty of people in Charlotte who do, too. Are we not cool?
Enter Indulge, the latest event co-promoted by The Sol Kitchen and Digital Divas (two local promoters known for throwing a good party). On Sunday, Jan. 13, Osso Restaurant & Lounge will host this brunch experience, featuring the three-piece band Harvey Cummings, followed by music courtesy of DJ Smitty.
The flier promises "great music, perfect ambiance and a cool & sexy crowd." There's no hint of old-school nor played-out here.
Reservations are limited - make 'em here. Brunch will be served from 11 a.m.-4 p.m.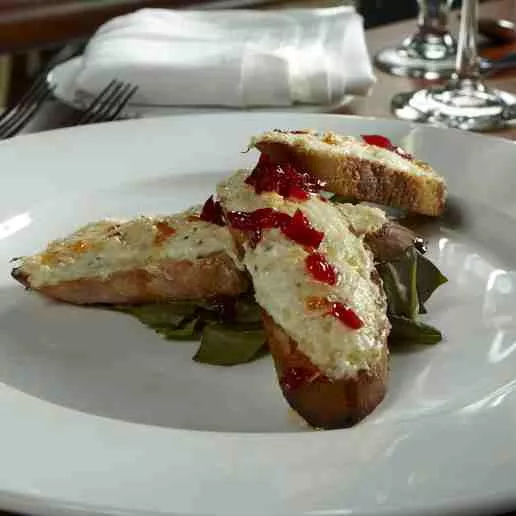 OssoCharlotte.com
Blue Crab and ricotta crostini with a spicy chili jam.