This week and this week only, taste the goodness that is Creative Loafing's signature hot dog, dubbed Fear and Loafing.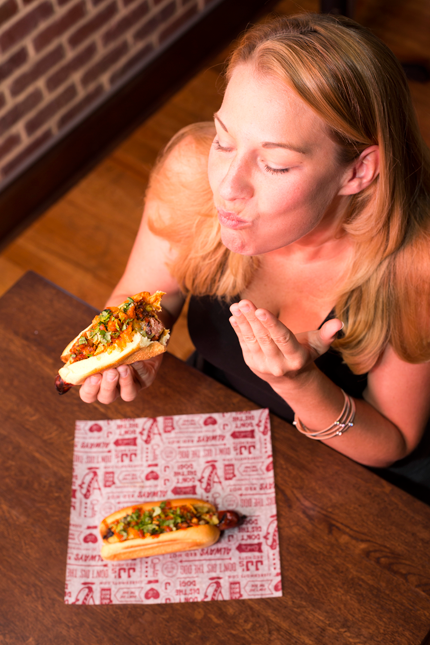 CL marketing manager Nikki Wilson samples the Fear and Loafing.
The good folks at JJ's Red Hots - which recently placed 43rd on Fast Casual's "Top 100 Movers & Shakers" list - have crafted a dog to match the spirit of CL: spicy, tangy and a little sweet. Toppings on the Fear and Loafing include bacon, crushed pineapple, Sriracha, JJ's seasoned house chips and cilantro.
$3.99.
Available only through June 15.
JJ's Red Hots
1514 East Blvd.
980-225-8880.