I like food rituals. A lot of people are jumping all over this "comfort food" thing these days, and I can't argue with it. Food's good, and food that makes you feel like you're at home is even better. But a lot of people forget (or fail to realize altogether) that it ain't just the melted cheddar or matzah balls that makes you feel good; it's the ritual.
Maybe you only eat your chicken noodle soup in that one beat-up Space Jam bowl you've probably had way too long, or you always have to sit on the couch and throw on some Jeopardy with your mac and cheese. Point is, that stuff matters. You know as well as I do that it just isn't the same if you're eating that stuff like you'd eat anything else. You got to get in the mindset if you want to really feel at home, since ... well, since that's the damn point.
That's why I made tea cookies this week, because that's my ritual, and it should be yours, too. Tea, cookie, book, couch. Steep yourself in that deliciousness and drift away for a couple minutes.
Here's what you need:
1 cup unsalted butter (room temp)
½ cup powdered sugar
½ teaspoon vanilla extract
2 tablespoons milk (that means real milk, not that skim nonsense)
2 ½ cups AP flour
¼ teaspoon salt
½ teaspoon rose water
½ teaspoon meyer lemon peel (or regular lemon peel, if you can't find the good shit)
½ teaspoon ground star anise
Decorating sugar (the little sugary crystal things you put on cookies. You know what I mean.)
Directions
First, preheat the oven to 350.
Beat the butter and sugar together on low for a minute until the powdered sugar is mixed in, then switch it to medium and mix for a couple minutes more to get it all nice and fluffy.
Add in the rose water, vanilla and milk, and mix.
In a separate, medium-ish bowl, whisk together the flour, salt, star anise and lemon peel, and mix it in a little at a time until you have a consistent dough. You might have to add some more milk if it's too dry, so just pour it in a tablespoon at a time until your dough's happy.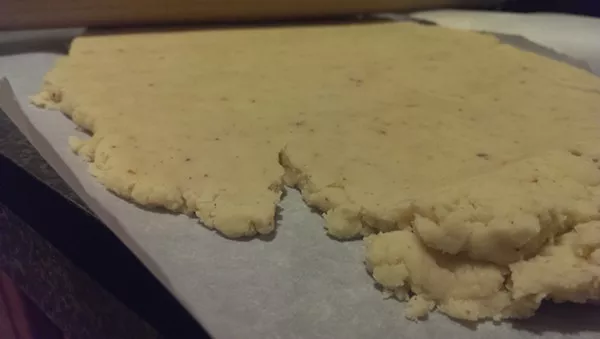 Get yourself two sheets of parchment paper and put the dough between them, then roll it out to about 1/2 an inch thick with a rolling pin.
Cut the cookies out with whatever goofy-shaped cookie cutters you have lying around and put them on a baking sheet lined with more parchment (or just use the top sheet of parchment from before, if you want to feel smart).
Sprinkle some decorating sugar on top of the cookies, and stick them in the oven for 15 minutes, until they're just starting to get golden brown.
Let them cool for 5 minutes, put them on a cooling rack to cool completely, then stick a few on a plate next to some tea. (And make it Earl Grey, dammit, not that iced garbage from a McDonalds. Shame on you.)
Say what you will about the timing, but it fits. This week it's Kendrick Lamar with "Sing About Me":
Now, just because rituals matter doesn't mean you can't break them. If you just climbed K2 and you forgot the special heirloom tea kettle you always use to brew up your Darjeeling, who cares? You're on the top of a fucking mountain! Drink that shit anyway; throw tradition to the wind.
All I'm saying is sometimes, most of the time, having a ritual adds to the flavor. Being in the right state of mind makes stuff taste better, so if you have some weird or not-so-weird stuff you do before/during/whenever you eat the perfect plate of tasty goodness, do it.
I'll see you next time.

When Scott Greenberg isn't baking - which is pretty much never - he likes to obsess over music, play Street Fighter and yell at kids to get off of his lawn. You can find more of his recipes at Fresh Beats, Fresh Eats.