Come do a little shopping without having to spend your money this coming Sunday, June 5.
click to enlarge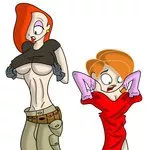 The Chop Shop is hosting a clothes swap meet that is sure to be a blast. All ladies are welcome to bring their gently used clothing, shoes and accessories and swap among all the other attendees.
What better way to start off your summer than cleaning out your closet and exchanging clothes with a bunch of other trend setters!
It doesn't matter how many items you bring, you can help take the weight off the other girls.
On this day, it is OK to be as girly as you want. Girly music, movies and drink specials with $3.50 Green Tea Mojitos, Bearded Clams, Bloody Mary's and Bloody Maria's are all included at this fun swapping experience.
All items that are not snatched up at the end of the day will be donated to local woman's shelters.
The swap meet is from 2 p.m. to 5 p.m. at The Chop Shop, 399 E. 35th St.
(Photo taken from Clothes Swap Meet's Facebook.)