How could I have possibly forgotten to tell you about this Living Social deal? Shame on me.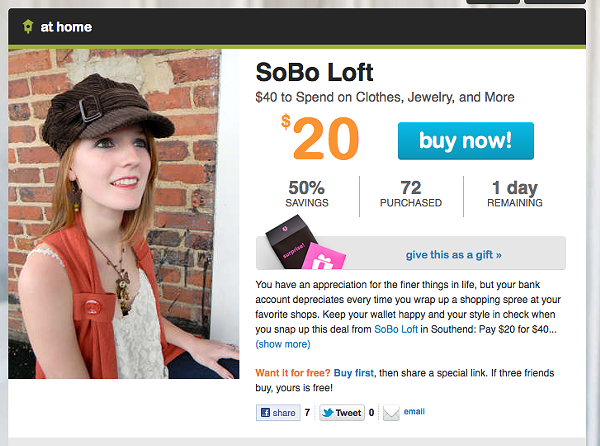 Head to Sobo Loft and spend $20 to get $40 worth of cool merch, from jewelry (handmade and awesome — I have a couple of pairs from the Halo Handmade line myself) to baby gifts to scarves (also have two of these) to accessories and so much more.
Buy now, because the deal is only on for one more day.