Spring has definitely sprung! In addition to the strangely warm weather we are having, in January no less, Lotus is inviting all of the fashionable ladies of the Queen City out this Thursday for an evening of shopping bliss. You'll have the opportunity to check out all of the fabulous new spring arrivals while you enjoy music and a nice glass of bubbly. What a great way to u wind after a long day at work! And, don't be selfish, bring along a friend or co-worker to join in the festivities.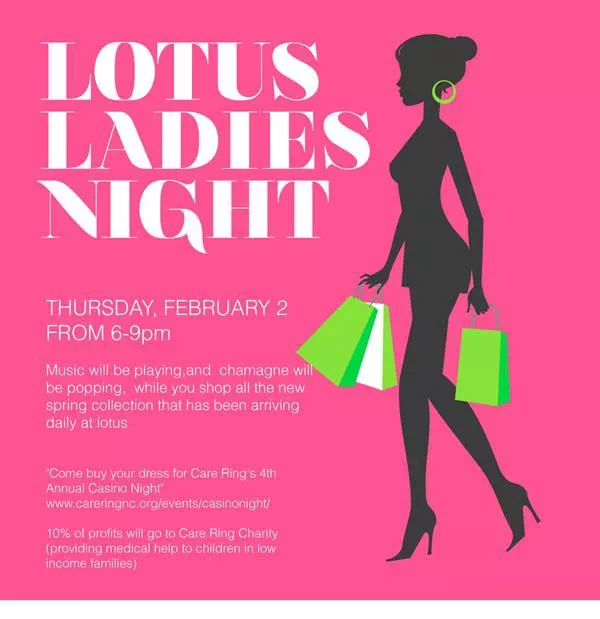 If you haven't purchased your look for the 4th Annual Care Ring Casino Night yet, this is the perfect time! Lotus is always giving back to the community with its philanthropic efforts, so they will be graciously donating 10 percent of all sales for the evening to Care Ring Charity. Come out on Thursday, Feb. 2 from 6 p.m.-9 p.m. to support this wonderful cause and have a great time enhancing your spring wardrobe.
T. Strong is a TV personality, personal stylist and fashion journalist who contributes commentary on Creative Loafing's Klepto blog in addition to writing for several other national media organizations. To learn more visit www.StyleMayvin.com or follow "therealtstrong" on Twitter.