One my closest friends always says, "If it's free, it's for me." If you're totally engulfed in fashion as much as we are, boy do I have the perfect event for you. Tomorrow evening, grab your favorite, most stylish girlfriend — or boyfriend, for that matter — and make your way to the Mint Museum Uptown where "ArtFusion: Surrealism and Beyond" will culminate at 6 p.m.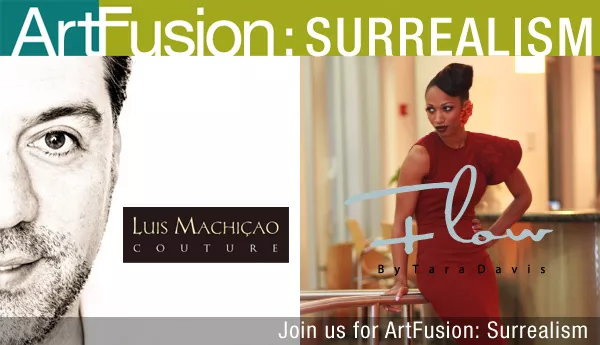 The fashion show, in partnership with The Art Institute, featuring local designers Tara Davis and Luis Machicao, will begin at 6:30 p.m. Here at CL, we are a fan of both of these designers, having featured them in the paper on separate occasions, so we are beyond excited to see what they will be sending down the runway.
Attendees for the event will also hear a presentation on Dreamscapes: Jungian Analysis and the Surrealist Movement at 7:30 p.m., following the fashion show. This presentation, led by Randall Mishoe, D. Min. and Dorothy Campbell, M.N., should prove to be very insightful into the world of symbolism.
Two interesting topics all rolled together in one very unique event — and it's free! Why would you want to be anywhere else?
T. Strong is a TV personality, personal stylist and fashion journalist who contributes commentary on Creative Loafing's Klepto blog in addition to writing for several other national media organizations. To learn more visit www.StyleMayvin.com or follow "therealtstrong" on Twitter.