Check out these events going down in Charlotte and the surrounding area this weekend— as selected by the folks at Creative Loafing.
Friday, Aug. 20
click to enlarge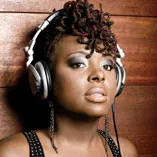 Rope
Duke Energy Theatre
Murder and erotic behavior are well in tact for Queen City Theatre Company's latest theater production, Rope. The play, directed by Glenn T. Griffin, is based off of the written work by Patrick Hamilton that was brought to the big screen by Alfred Hitchcock in 1948 and has since been revived in London. In an effort to prove their superior intelligence, two males (in an obvious homosexual relationship) kill their classmate. After putting the body in a large wooden chest — used as a buffet for food — they have a dinner party with members of the victim's family and friends in attendance. Sounds appetizing, right? Bon appetit!
• Special Event Zombies are invading Charlotte, and you're either with 'em or you're not. I'd say the first option is the best choice — if you want to keep your brain. During The 4th Annual Charlotte Zombie Walk, folks dress up in their undead best to walk the streets of the Q.C. in what appears to be a spectacle like something straight outta Michael Jackson's "Thriller" video. The fun starts at Phil's Deli and Tavern Uptown with a blood drive for the Red Cross and donations for Costumes for Kids. Then it's to the streets for the prowl. more...
• Comedy Comedian James Gregory, often referred to as the "Funniest man in America," deep-fries his humor with soulful Southern attitude. Whether he is picking fun at health nuts or environmental fanatics, he says what he thinks and it's pretty darn funny. See him live when he performs at Don Gibson Theatre in Shelby tonight. more...
Saturday, Aug. 21
click to enlarge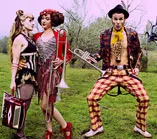 Battle Slam Jam
Grayson Skate Park
In its fifth year, this outdoor fest features skateboarding contests, graffiti writing, freestyle soccer, custom cars, music from DJs and live performers (including Pradigy Alpha Theory, Jocelyn Ellis and others) and more.
• Theater Tonight, On Q Productions' artistic director, Quentin "Q" Talley, is throwing his own show — meaning he wrote, directed and produced it. Titled, Take Cover, the show explores Q's experiences during his 30 years as an artist. A combo of acting, spoken word, music and dance, the show is also set to feature some surprise performers, too. more...
• Nightlife Six Figure Entertainment presents its latest lavish event, the 2010 Cream & Butter Affair. Held at the Ballantyne Village Theatre, the Rome-styled shindig offers VIP treatment, along with champagne, complimentary hors d'oeuvres and music (DJ Dexter Dynamite will be spinning hip-hop, R&B, reggae and go go sounds, along with a surprise guest performer). more...
Sunday, Aug. 22
click to enlarge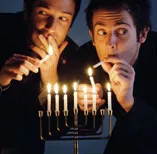 Jack Johnson
Verizon Wireless Amphitheatre
There's something infectious about surfer-turned-musician Jack Johnson. It's like his music sucks you into his zone and the vibe is like a lazy, folksy, bluesy, Hawaiian vacation. He's influenced thousands of would-be rockers to throw on some flip-flops and jam. No beef with that. G. Love and the Special Sauce join Johnson at Verizon Wireless Amphitheatre tonight.
• Food Chingari Fine Indian Cuisine offers classic north Indian dishes that are graceful with spices and distinct. The Bombay saffron bhuna lamb dish is savory. Try the cooling mango kulfi for dessert. more...
• Spoken Word During the Speak Up SlamCharlotte Youth Slam at Duke Energy Theatre today, all ages are welcome to display their spoken word skills to an audience. more...