Check out these events going down in Charlotte and the surrounding area this weekend— as selected by the folks at Creative Loafing.
Friday, Sept. 3
click to enlarge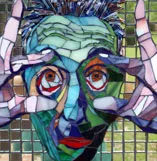 Contemporary Mosaic Art
Ciel Gallery
Mosaics have always thrilled me. The way in which tiny multi-colored objects like glass, porcelain and other materials come together to form unison and detail as art is fascinating. I could spend hours staring a mosaic down, taking in piece-by-piece of its content. Needless to say, I'm more than a little excited about Ciel Gallery's exhibit Contemporary Mosaic Art. It features works of varying styles (from landscapes to portraits — and some funky ones like the pictured "Morning After," by Gila Rayberg) by artists from across the U.S. and beyond. The first of two receptions — Sept. 3 and Oct. 1, from 6 p.m.-9 p.m. — will go down tonight at the gallery.
• Festival The annual four-day festival known as Matthews Alive kicks off today. If you're actually in town on Labor Day weekend and looking for something to do, this fest features 150 arts and crafts vendors, a quilt show, a parade, a 5k, food, music, games, rides, interactive activities for children and more. more...
• Special Event The All Arts Market invades Neighborhood Theatre for an extravaganza of affordable and original handmade art, including paintings, prints, sculptures, jewelry, pottery, stained glass, knits and more. Stop in for some cool finds. more...
Saturday, Sept. 4
click to enlarge
Festival of India
Knight Theater
Curry and Indian cuisine go hand in hand, but there's a lot more to the culture than spicy-filled aromas. During the two-day indoor/outdoor Festival of India, folks can experience a taste of India (better than watching Julia Roberts in Eat Pray Love) through the many food choices and be delightfully dazzled by the sights and sounds of traditional dances and music from the heart of that spirited faraway land. Arts and crafts, displays and visual arts exhibits, yoga demonstrations and more will offer an informative glimpse into the culture too.
• Festival With a band name like The Pimps of Joytime, you've got to be curious, right? I was, so I took a listen to the Brooklyn-based group. Their sounds are soulful, groovy and full of relaxing melodies that you might just wanna let loose and dance to. Hear them live when they stop into Charlotte to perform at Neighborhood Theatre tonight. more...
• Party The Global Fever party series pays tribute to Moscow tonight, with a blend of house music from the heart of Russia at Dharma Lounge. more...
Sunday, Sept. 5
click to enlarge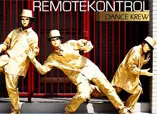 Who Got Served?
Breakfast Club
Bust a move or simply kick back and watch, as breakdancing enthusiasts come together for the annual Who Got Served? — Breakdance Labor Day Weekend Jam at The Breakfast Club. Hosted by MC Bluez, this event features a dance contest with cash prizes ($200-$400 is up for grabs), music by DJs and a live performance by Remote Kontrol Dance Crew. This three-person group, seen on the popular TV show So You Think You Can Dance, delivers a sharp set of energetic robotic-styled moves.
• Comedy House of Jazz's Funny First Sunday will feature performances by comedians Nick Lewis, DS Sanders and headliner Shaun Jones. Live music after the show. more...
• Music The party's at the Milestone tonight with bands, including Andy the Door Bum, Babyshaker, 25 Minutes To Go, Bout It Boyz and Fordisaster, scheduled to perform. more...