Allow me to indulge in a little shameless self-promotion ...
Recently, I — Carlton Hargro, current and outgoing editor of Creative Loafing — launched a Kickstarter campaign for a comic book I'm planning to publish.
Most folks who follow my work know that I'm a comic book fanatic, and that I'm the writer behind CL's weekly comic book review column, Comic Proportions. Well, reading so many comics helped me to realize that there's a really need for more minority and female characters in comics. So, my comic book — titled Isis — is designed to address issues of gender and ethnic diversity in the comic book history and in pop culture as a whole. For all the details, check out my Kickstarter page, and then check out her official portrait (below) drawn by big-name artist Jimmie "Bomb Queen" Robinson.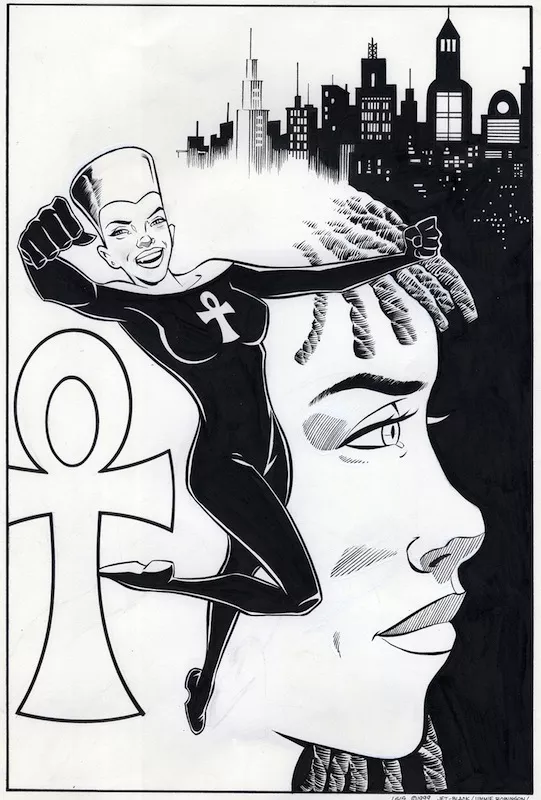 To date, I've had a lot of folks lend a hand to the project by backing the campaign (which ends Sept. 9!) and spreading the word. Now, I'm getting support from the artistic community — with some of the best artists in the city, region and nation sketching my character and passing it to me to show off.
I'll be displaying a diverse array of images of Isis all week, but first up is a drawing by Charlotte's own Antoine Williams (a member of the award-winning artist collective God City). Check out his interpretation of Isis, and if you dig what you see, feel free to visit my Kickstarter page and back the project.
Anyway, check out Antoine's image below ... come back for more throughout the week: