Make the Yuletide Gay, the next film in the GayCharlotte Film Series, will be screened this Wednesday, Aug. 24, in the Wells Fargo Auditorium at Knight Theater. Screened as part of Pride Charlotte Week (which runs through Aug. 28; go here for details), this comedy centers on gay college student Olaf "Gunn" Gunnunderson, who must conceal his homosexuality when he visits his conservative parents over the holidays. But when his boyfriend unexpectedly shows up, Gunn must figure out a way to keep his secret hidden from the folks.
The screening commences at 7 p.m., with doors opening at 6:30 p.m. Admission is $5 ($3 for students & seniors).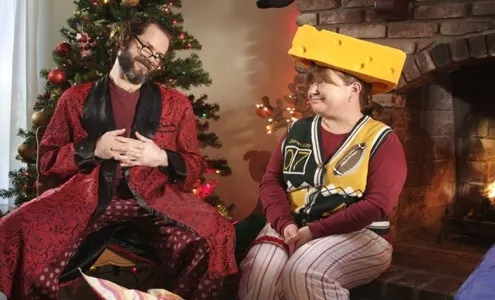 Currently in its third year, The GayCharlotte Film Festival expanded this past March from a once-a-year festival to a bi-monthly series that will include a weekend festival.
For more information on this particular screening or the series itself, call 704-962-1426 or go here.