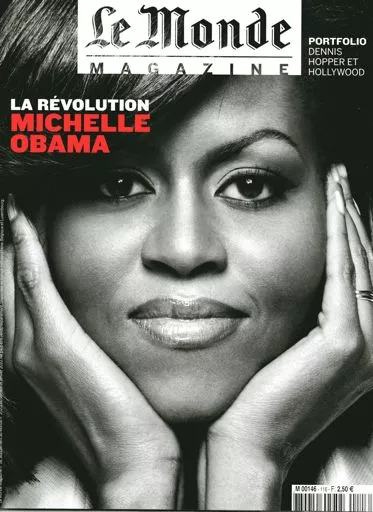 Mayor Anthony Foxx's recent trip to China, where he emphasized economic development and good will, could be seen in part as returning the favor. Not long before, a group of international journalists (some from China) spent several fall days in Charlotte. And while they came to take the temperature of a banking city that has expanded its economic and cultural ambitions, their visit had the feel of a dress rehearsal for 2012, when media from across this country and beyond will outnumber delegates at the Democratic National Convention.
Members of the convention and host committees have insisted all along that the week-long press exposure next September will leave a lasting impression, economic and otherwise. While the sheen of being chosen as a convention city didn't lure Chiquita's global headquarters to Charlotte (it was the more than $22 million in incentives and a spiffy airport that trumped Cincinnati's, said the company's chairman and CEO, Fernando Aguirre, on Tuesday), the DNC certainly didn't hurt.
Chiquita will join other international firms adding jobs and money, Charlotte hopes, diversifying a city that is branding itself as an energy capital, a health services center and all-around fun place to live and work. It was a message repeated to the handful of journalists in a packed two days of meetings and activities that hit all the expected notes, with visits to vast work sites, an airport bus tour led by aviation director Jerry Orr and a look at all things NASCAR that included a spin around the track.
Perhaps one thing was missing, according to Sylvain Cypel, U.S. correspondent for Le Monde, a French daily newspaper that leans left. Cypel, who returned to Charlotte to find out "how does a city reshape itself after the collapse of the banks," told me how he thought the city's message of "we're not only bankers" was being promoted. "We're not meeting one banker," he concluded after a glance at the lengthy itinerary. His rather French cynicism was the very opposite of Charlotte's patented brand of optimism.
But after a tour through Hendricks Motorsports (past draped secretive engine adjustments) and a dizzying, 165-mph ride-along on the banked speedway track, Xi Chen, camera operator for China Business News Television, declared that she was "wowed." Weier Ge, the outlet's business reporter, unfavorably compared her small New York City digs with what she saw as the open spaces of Charlotte. "It's really new, compared to New York," she said.
It was at the end of Day 1, which had started with briefings by Charlotte Regional Partnership president and CEO Ronnie Bryant (touting the more than 850 international companies in the region), Charlotte Chamber president Bob Morgan (harking back to the city's beginnings to explain, "If not for business, there would be no reason for Charlotte to exist") and Mayor Foxx (particularly stressing education when he said, "We will not allow the city to fall below the expectation level we have set for it.").
Dr. Derek Raghavan, president of the Levine Cancer Institute, previewed his plans for a building, academic center, clinical trials and research and explained reasons supporting his move from the Cleveland Clinic to the Carolinas HealthCare System ("the ability to take a leadership role, the ability to influence change, the authority to make things happen"). Journalists representing French and Austrian media perched on a walkway above the giant turbines and heard expansion plans for Siemens Energy (its 450,000-square-foot gas turbine production plant has since opened).
The trip was part of a national public relations campaign conducted by the Charlotte Regional Partnership, Charlotte Chamber and Charlotte Center City Partners with Charlotte-based Luquire George Andrews and New York's Development Counsellors International; it was paid for with a $200,000 economic development grant from Advantage Carolina, launched in 1999 by the Charlotte Chamber as a separate 501c3 and restructured in 2006.
On the second day of the trip, perfect timing allowed journalists to be bombarded with the marching bands and high energy of an uptown block party announcing Envision Charlotte, with the goal of cutting energy use in uptown office buildings by 20 percent in five years. County commissioner Jennifer Roberts pledged the city will be green wherever possible; "it's good for the environment and for the bottom line." Brett Carter, president of Duke Energy North Carolina, told me, "Sustainability is the key to the development of any city." It was the public-private partnership that drives the city, and it was on full display, collaboration being "the secret sauce in Charlotte," according to Michael Smith, president and CEO of Charlotte Center City Partners.
By the time DNC convention CEO Steve Kerrigan and host committee executive director Dan Murrey completed their day-ending convention briefing, even Cypel of Le Monde — while not completely convinced — didn't raise objections to Murrey's characterization of this "striving city." He didn't quite know what had hit him. Nothing is similar to this in French politics, Cypel said of the convention to come. "It's like a show."
He said he will be back for the 2012 show, and managed a smile — well, his version of one, anyway.
Mary C. Curtis, an award-winning Charlotte, N.C.-based journalist, is a contributor to The Root, NPR, Creative Loafing and the Nieman Watchdog blog. Her "Keeping It Positive" segment airs Wednesdays at 7:10 on TV's Fox News Rising Charlotte, and she was national correspondent for Politics Daily. Follow her on Twitter.