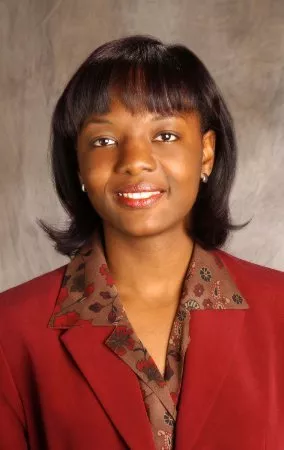 New Schoolboard chairperson Ericka Ellis-Stewart
Shout Hallelujah, y'all. Last night, the Charlotte-Mecklenburg school board elected new members Ericka Ellis-Stewart as chairperson and Mary McCray as vice chairperson. I say "Hallelujah" because the pair's election signals the probability of a much-needed, 180-degree turnaround from the data-driven, "corporate model" of former superintendent Pete Gorman and his Mini-Me, former board chair Eric Davis. Their top-down policies were essentially teacher-antagonistic and morale-destroying.
Gorman left Charlotte-Mecklenburg Schools to work for Rupert Murdoch-owned News Corp.'s Education Division, which largely amounts to peddling for-profit education technology. Gorman left a firestorm of discontent in his wake, the results of which were seen at yesterday's school board meeting. His policies were largely derived from the folks who trained him, the Broad Foundation.
Under Broad's influence and Gorman's leadership, CMS increased the number of low-income students scoring above grade level in middle and high school math and reading, while providing extra staff and money for struggling schools — achievements that, granted, are a feather in CMS' cap, as school systems nationwide are struggling with those same problems with limited success.
The problems showed up, however, in how those results were achieved: the above-mentioned testing-obsessed policies that treated teachers and students alike as so much cattle to be poked and prodded, with a near total disregard for the subtleties of teaching or learning. When Gorman tried to institute a Broad-derived controversial teacher performance-pay system requiring 52 additional tests (something he seemed genuinely excited about), strong opposition arose among teachers and parents, who essentially said "enough is enough."
Opposition grew even more when it was revealed that Vanderbilt University in Nashville produced the only scientific study of public schools that had adopted Broad's methods; it found that after three years, there was no significant difference in that city's pubic school student performance. The final kicker for Gorman and Mini-Me's reign came, however, when Gorman went behind CMS teachers' backs to the N.C. legislature, to get state leaders to change the law, so that teachers would not need to approve the performance pay plan before it could be implemented.
One possible upcoming bone of contention will be the hiring of a new superintendent. Former chair Davis and vice chair Tom Tate have led the superintendent search, which is expected to conclude with a hiring in March. Here's hoping that Ms. Ellis-Stewart and Ms. McCray will aggressively seek a superintendent who will emphasize the importance of teachers and parents, and delegate more authority to those two groups rather than accumulating yet more power in a bloated CMS administration that has routinely stifled teacher initiatives and sapped their morale.