Written by local duo Duke Ernsberger and Virginia Cate of Starving Artists Productions, Don't Cry for Me, Margaret Mitchell is a comedic new play that's not so much about a "writer's block" as it is a "writer's clusterfuck."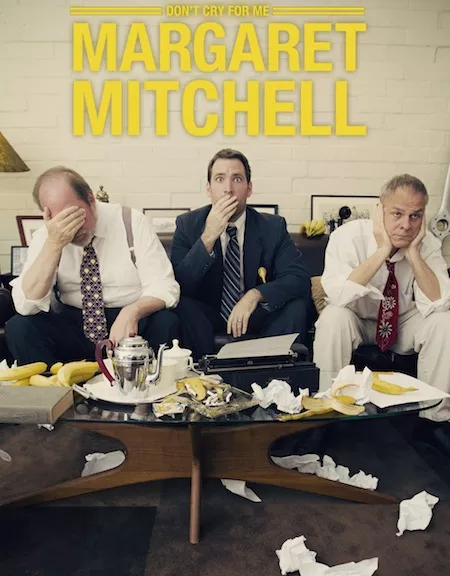 Fueled by bananas and salted peanuts for munching purposes, three men are forced into a room by their boss to rewrite a screenplay of Margaret Mitchell's Gone With the Wind, and stress levels rise. This is, of course, not to mention the horror of learning their boss never actually read Mitchell's classic novel. How's that for direction?
$15-$22. April 6-7, 7:30 p.m.; April 8, 3 p.m., April 11-12, 7:30 p.m.; April 13-14, 7:30 p.m. Duke Energy Theatre, 345 N. College St. 704-372-1000. www.blumenthalarts.org.