The 14th Annual RiverRun International Film Festival in Winston-Salem kicks off this weekend for a 10-day run, filling area venues April 13-22. Approximately 60 feature-length works and an equal number of shorts will be screened throughout the festival, which will also serve as home to various panel discussions and parties.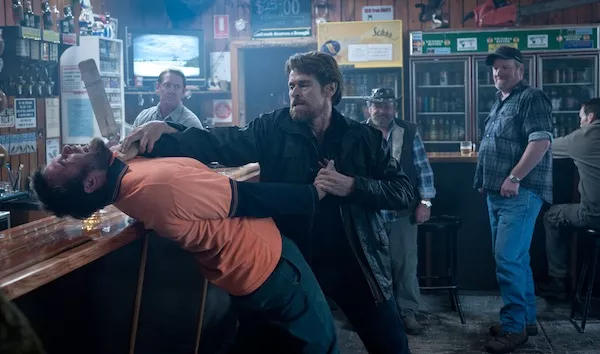 Willem Dafoe (center) in The Hunter
Among the feature narrative films being screened are The Hunter, starring Willem Dafoe; Wuthering Heights, a new version of the Emily Bronte classic from director Andrea Arnold (Fish Tank); and Canada's Monsieur Lazhar, a recent Oscar nominee for Best Foreign Language Film. The feature documentary slate includes Love Free or Die: How the Bishop of New Hampshire Is Changing the World, in which filmmaker Macky Alston (whose wonderful documentary Family Name played the now-defunct Charlotte Film & Video Festival many moons ago) focuses on openly gay bishop Gene Robinson; Under African Skies, a look at Paul Simon's Graceland 25 years after its release; and Semper Fi: Always Faithful, an examination of the water-contamination cover-up at Camp Lejeune, NC.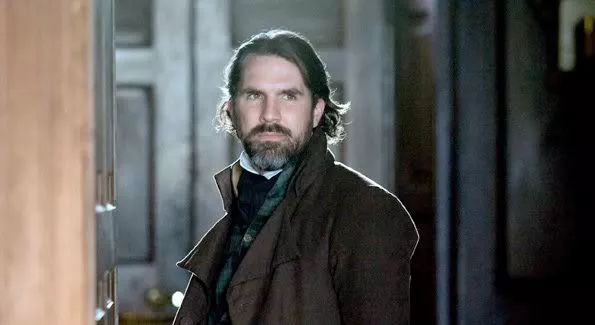 Paul Schneider in Bright Star
Festival guests include director Hal Needham, whose Smokey and the Bandit will be screened, and Asheville native Paul Schneider, who will receive RiverRun's 2012 Emerging Master Award (Jane Campion's Bright Star, in which Schneider plays a leading role, will be screened). This year's Spotlight series focuses on science fiction films of the 1960s and 1970s; among the seven titles being shown are Woody Allen's Sleeper, Nicolas Roeg's The Man Who Fell to Earth and, of course, Stanley Kubrick's 2001: A Space Odyssey.
As I did last year, I'll be attending the festival during its final few days, catching as many films as possible and blogging about them for the CLog. You can see the 2011 coverage here (Part 1), here (Part 2) and here (Part 3).
Admission costs vary, with several events (panels and select older films) free. For complete details, go to the festival site here.