Roller derby enthusiasts are being forced to pick a side. Just because there are plenty of days on the calendar, doesn't mean that Charlotte's two rivaling roller derby teams plan accordingly to avoid scheduled bouts on the same day. That's what this weekend's roller derby crossover proves, anyways.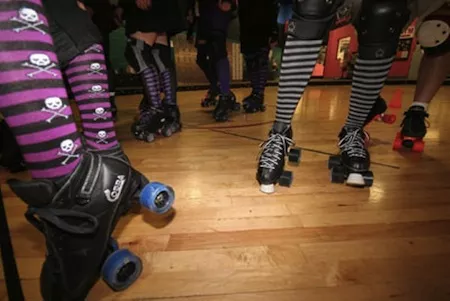 On Saturday, the edgier and eldest of the make, Charlotte Roller Girls, competes against Atlanta's Denim Demons over at Grady Cole Center. Meanwhile, the more clean-cut Charlotte Speed Demons go up against Fayetteville's Rogue Rollergirls at Metrolina Tradeshow Expo. What a jam!
Charlotte Roller Girls: $6-$10. July 14, 6 p.m. Grady Cole Center, 310 N. Kings Drive. www.charlotterollergirls.com.; Charlotte Speed Demons: $8-$14. July 14, 7 p.m. Metrolina Tradeshow Expo, 7100 Statesville Road. www.charlottespeeddemons.com
.