Shakespeare Carolina is taking one of the oldest tales about the ancient truth of war and putting a modern spin on it. Antigone is going green. Doth thou think it's a theater company of anti-war hippies donning recycled Shakespearian garb? Well, they will be wearing upcycled rubber inner tubes as armor, but the company isn't presenting Bertold Brecht's version of Antigone with particular political agendas.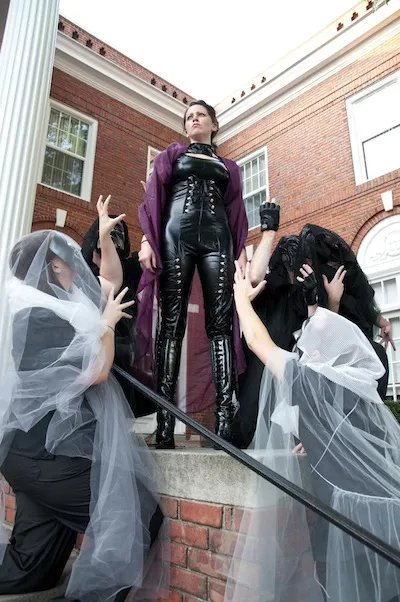 It would be convenient to make connections between the current war scene in Iraq or Afghanistan and the tragic tale of Oedipus' daughter Antigone and the bloody struggle for power in Thebes, but the company and director Chris O'Neill think it better to "restrain thyself." Instead, they hope to depict the universality of war by setting the play in a "non-time" and a "non-place." Groovy, dude.
$10-$15. July 14, 8 p.m., July 15, 3 p.m., July 19-21, 8 p.m. Winthrop University's Johnson Theatre, 115 Johnson Hall. 803-323-2287. www.winthrop.edu/cvpa/theatredance/
.