Members of Coalition to March on Wall Street South negotiated with the city manager and city attorney to allow, on good faith, protesters to camp at Marshall Park Friday night.
About 25 Charlotte Mecklenburg Police officers were dispatched to the park and asked activists about their plans for the evening. Interactions betwen police and protesters were peaceful.
Police also informed activists that they were allowed to use the park and most of the parking lot and that they had no plans to kick any out. When officers from Mecklenburg County Parks arrived later and told activists to leave, police told county officers activists could stay.
The first bus of out-of-town protesters, mostly members of Occupy Wall Street who had traveled from the Republican National Convention in Tampa, arrived at approximately 2 a.m.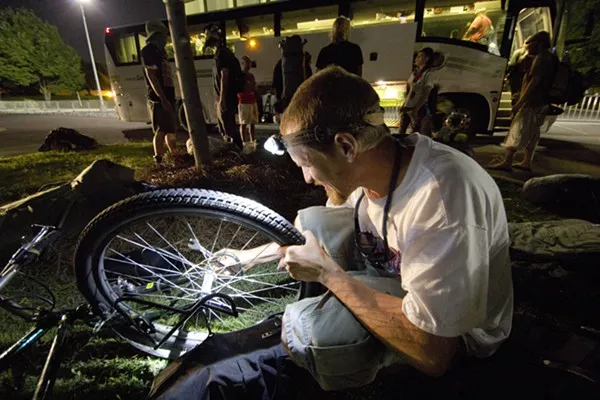 Protesters from the RNC arrive and inspect their belongings.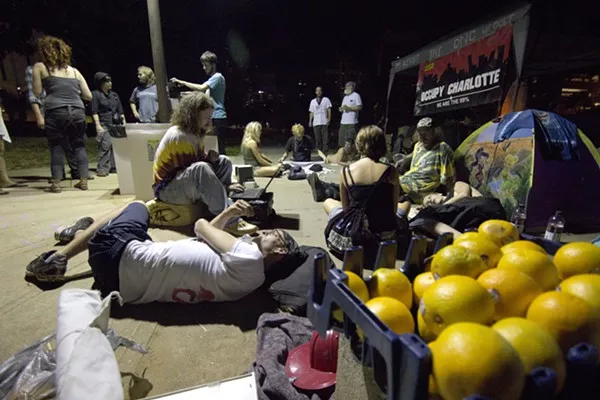 Members of Occupy Charlotte and protesters from the RNC discuss plans.