After watching the third-party debate Tuesday night, I find the two-party debates contrived and unauthentic. It's as if the third party candidates are Radiohead and I've been listening to Obama and Romney sing Nickelback for the last year.
The third-party candidates spoke candidly about issues facing our country that the two major-party candidates pretend don't exist: the never-ending drug war, the prison industrial complex, domestic spying and the National Defense Authorization Act, the militarization of police forces, climate change, marraiage equality, poverty and corporate control of elections, just to name a few.
But who cares about stuff like indefinite detention of U.S. citizens? Let's talk about what Americans really care about, which is ... Libya?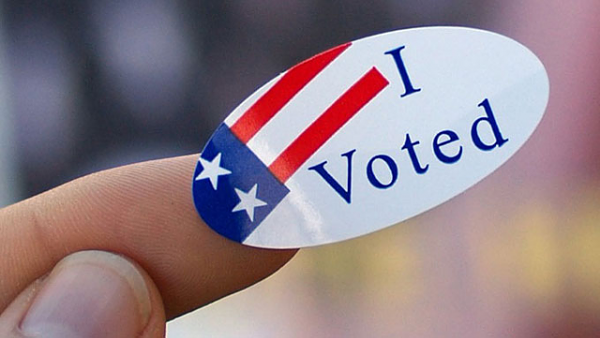 I'm not saying Libya isn't important, but all the topics I just listed have a far more profound effect on the average American. Why is it candidates willing to discuss them aren't invited to the televised debates or covered on popular political blogs?
The candidates made it clear last that night it has something to do with corporate control. The debate began with all four railing against Obama, Romney and their large corporate donors. "The two-party duopoly has degraded our democracy," Justice Party candidate Rocky Anderson said.
Green Party candidate Jill Stein said our elections have been "bought and sold to the highest bidder." She spoke of being arrested while trying to enter the town hall debate last week, claiming she and her running mate Cheri Honkala were tied to chairs for eight hours as punishment. Seems a bit extreme for a minor trespassing charge.
Libertarian Gary Johnson, who the live studio audience seemed to have a crush on, referred to Obama and Romney as "Tweedle Dee and Tweedle Dumb arguing over who will spend more money" and said they should be required to wear NASCAR-like jackets listing all their corporate sponsors.
The Constitution Party's Virgil Goode, in a voice that sounded remarkably like Foghorn Leghorn, called for the elimination of all PACs and Super PACs, adding that only donations from individuals should finance campaigns for public office.
All four candidates also agreed on eliminating obvious Constitutional rights infringements like the National Defense Authorization Act, a law that monitors defense spending, and the Patriot Act.
Stein and Anderson promoted the need for free college, while Goode and Johnson opposed it, saying the country simply can't afford it. Stein rebutted saying the nation's young people are groomed to be indentured servants, and that must end.
Stein, Johnson and Anderson advocated the end of marijuana prohibition. Stein suggested we need only look to science to understand there are few, if any, risks associated with cannabis. Science? We are a Christian nation! If God wanted people to use marijuana, he'd have made it able to grow abundantly all over Earth.
Rocky Anderson went so far as to say he would give an immediate presidential pardon to all people serving prison sentences for non-violent drug offenses.
Goode stated emphatically that he did not support the legalization of any drugs.
He took the unpopular stance of puting a moratorium on issuing green cards until unemployment was under 5 percent. Johnson argued that immigration is a good thing and we should give visas to anyone willing to come into our country and work for a living.
The final debate question asked each candidate what amendment they would make to the Constitution if it was guaranteed to pass. Both Goode and Johnson said they would enact term limits for Congress so the legislative branch would be more focused on improving their country than on winning the next election. Stein said she would abolish corporate personhood, giving power back to actual human beings. Anderson said he would ensure equal rights were never abridged by amending the Constitution to say that discrimination on the basis of absolutely anything was unacceptable in America.
In closing statements, Stein pointed out that an estimated 90 million eligible voters would not cast a ballot this year because they feel like no candidate represents the issues they care about. If those 90 million would've tuned into this debate, they may have found that's not the case.
Wasting your vote is voting for a candidate you don't believe in," Johnson said.
If you missed last night's debate, you can watch it here. Another debate is scheduled for Tuesday at 9 p.m.