While I've managed to avoid spending midnight in the garden of good and evil, my trip to the 15th Annual Savannah Film Festival has found me spending all hours in the theater of good, average and exceptional cinema.
Photos by Natalie Joy Howard
OK, so a grasping reference to a literary work that's almost two decades old might not seem like the hippest way to open a piece, but consider that John Berendt's Savannah-set blockbuster novel still gets a lot of mileage in this Georgia town, as evidenced by this store display (statues, paperbacks, audiobooks, DVDs and CDs) my wife Natalie and I spotted just this afternoon: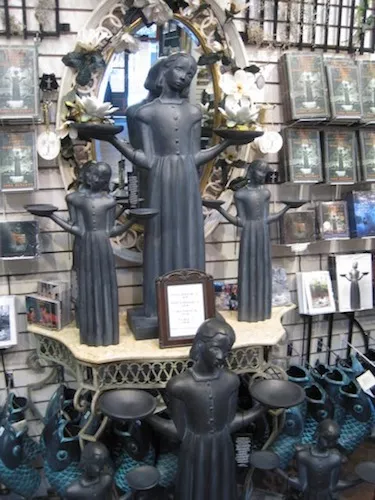 In fact, as preparation for our jaunt to this festival — a prestigious and renowned event presented annually by the Savannah College of Art and Design (SCAD) — we re-watched Clint Eastwood's 1997 film version of Midnight in the Garden of Good and Evil the night before leaving home. Of course, our actual experience has proven to be nothing like the movie: We haven't been invited into the home of one of the city's nouveau riche, we haven't seen any men walking invisible dogs or tying bees to their body, and we haven't become BFFs with local drag legend The Lady Chablis (although we did spot a poster announcing her upcoming show dates).
No, our experience has actually been better.
Savannah is a gorgeous city, one that reminded me of Charleston, SC, and Natalie of Wilmington, NC. So before we get to the films and the festival surrounding them, here are some tourist-y shots to set the proper ambiance.
Happily, the hotel (Andaz Savannah) and film festival venues are mere blocks from the Savannah River, meaning we got to explore the waterfront in all its beauty.
Some of the shops dotting the riverside landscape: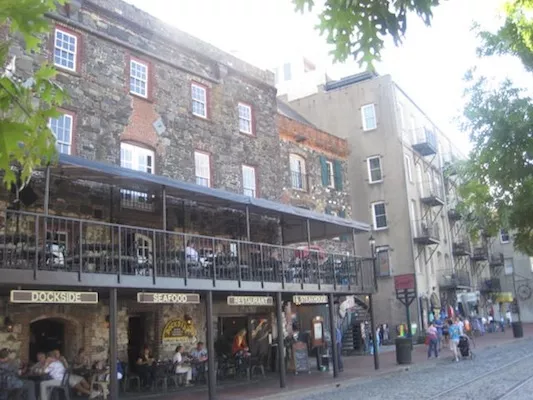 Our favorite shop? The River Street Sweets Candy Store, and not only because they handed out free samples of their just-made pralines to everyone who entered the establishment.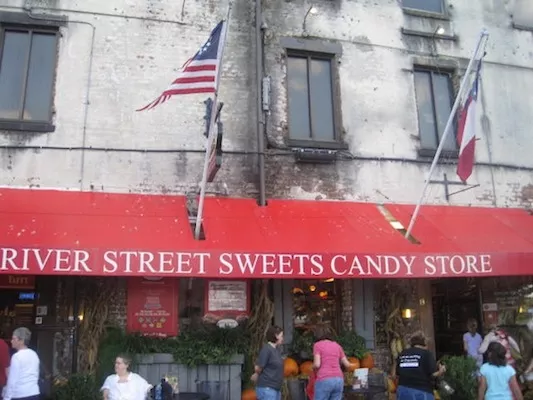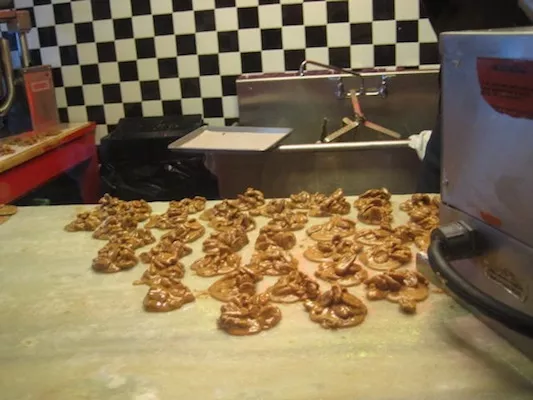 My favorite of all the statues and memorials we saw was A World Apart: World War II Memorial, a breathtaking monument of a globe divided by war, inscribed in the center with the names of all the Chatham County residents who lost their lives during the Great War.
Upcoming: Celebrities & screenings, including Silver Linings Playbook and Flight.

(The Savannah Film Festival continues through Nov. 3. Full details here.)