Quilters, rejoice! For unto you a dance is given, the premiere of choreographer Clay Daniel's Patchwork, based on the idea of a crazy quilt (and obviously costumed accordingly, judging from the publicity shot). Daniel's piece is the headliner for Central Piedmont Community College's Dance Theatre program at Pease Auditorium, where it's being lovably dubbed A Patchwork Christmas.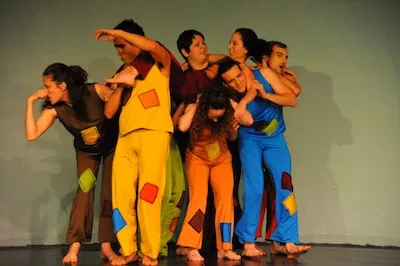 Fellow CPCC faculty member Katharyn Horne will restage a bouquet of choreographies from her repertoire that consists of a joyous celebration of the holiday season. Sewn together by the CPCC dance troupe, the pieces by Daniel and Horne should fit well, forming a rather beautiful quilt.
$10. Dec. 8, 8 p.m.; Dec. 9, 2:30 p.m. CPCC's Pease Auditorium, 1201 Elizabeth Ave. 704-330-6534. arts.cpcc.edu/
.