N.C. Labor Commissioner Cherie Berry is the woman whose face you see on the inspection notice every time you ride an elevator in this state. She wants to take Kay Hagan's seat in the U.S. Senate and, according to Public Policy Polling, she is the GOP's leading contender (just ahead of one our favorite loons, Rep. Virginia "Death Panels" Foxx). A new study of workplace safety and workplace deaths, however, has the potential to drop Berry's campaign to the political sub-basement.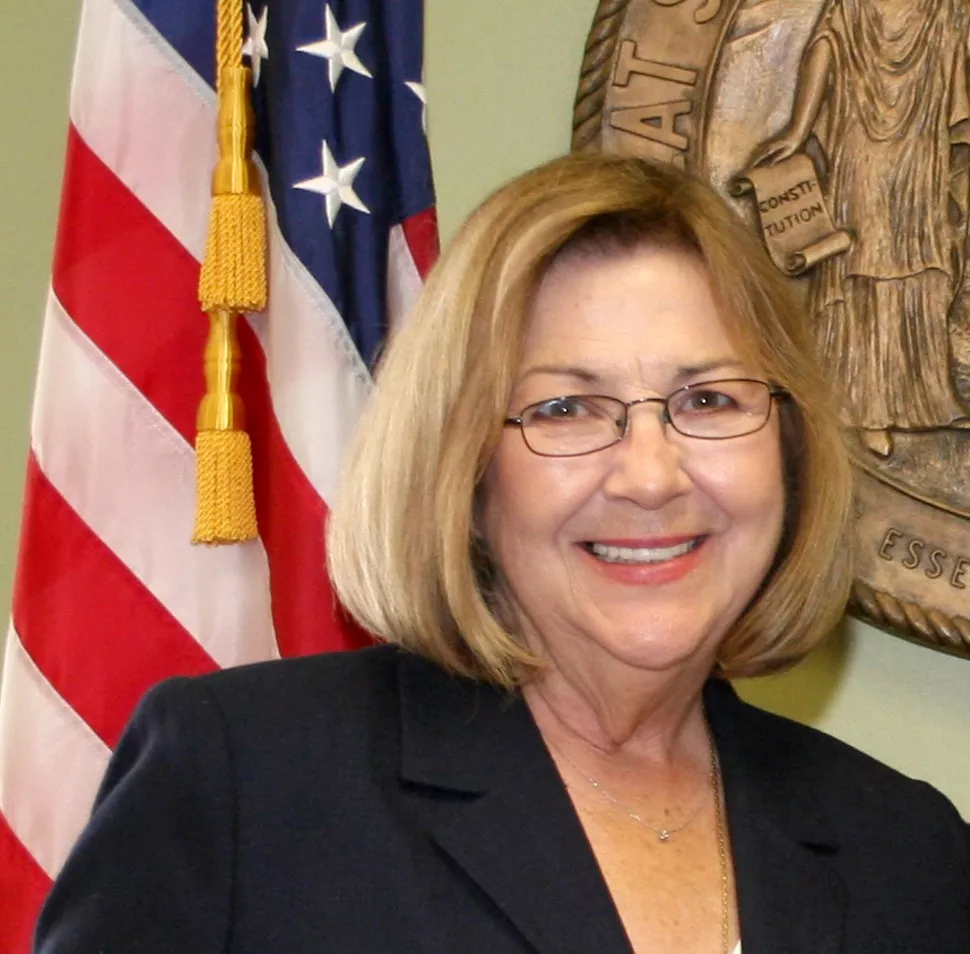 The study, by the National Council on Occupational Safety and Health, says that many more North Carolina workers die on the job than the state is reporting - up to three times more - and that too many workers in the state are dying "needless deaths" as a result of poor safety enforcement. Apparently, Berry "fixes" the problem by simply underreporting the number of work-related fatalities. Not exactly the kind of thing on which to base a Senate run.
At times, Berry has been so blatantly pro-business - declaring that her job is to make things easier for companies to "do business" in North Carolina, and calling for an end of a statewide minimum wage - critics have openly wondered whether she even understands what her job entails.
Making things even worse for Berry is the fact that the council's report is hardly the first time she's been caught coming up short in doing the job of a normal labor commissioner.
In 2010, a U.S. Labor Dept. audit found that North Carolina largely ignored serious safety problems, handed out weak fines to violators, and mishandled whistleblower complaints.
Before that, in 2008, a Charlotte Observer investigation reached similar conclusions, finding that lax enforcement, along with small fines and a declining number of inspections, had allowed companies "to ignore hazards that can kill and injure workers." In addition, according to the investigation, fines for serious violations in North Carolina were less than half the national average, allowing some of the state's worst employers to get off easy.
The most shocking part of the investigation, however, was the portrait of Berry that emerged as a supposed labor commissioner who did next to nothing to rid the state of unlawful child labor. Child labor laws are poorly enforced, and when enforced, only hit violators with minuscule fines: $50 for hiring children without a required employment certificate, and $250 is the maximum fine for any violation. You say a kid died in your poultry plant doing a job he wasn't equipped to handle? No problem - her life was only worth $250, so you'll get off the hook pretty easily.
This is essentially a non-union state, but unless our fellow citizens are more heartless than I believe, it's hard to imagine someone with Berry's record of negligence making it all the way to the U.S. Senate. The days of a candidate with Berry's paleolithic views moving from Raleigh to D.C. went out with Jesse Helms. Please tell me that's true.