Editor's note: In this series, local author David Aaron Moore answers reader-submitted questions about unusual, noteworthy or historic people, places and things in Charlotte. Submit inquires to davidaaronmoore@gmail.com.
Charlotte's westside has always had somewhat of a bad reputation, though I've never understood why. To make matters more confusing I've noticed a lot of new development in the area, and West Morehead has suddenly become hip. What is that side of town's back story, and why is it suddenly popular? - Richard Long, Charlotte

When Charlotte's former slave owners sent their former slaves to live in the western side of the city - and well into the 20th century, when working class families from all walks of life moved in - the Queen City's westside has, for the most part, gotten the shaft from the rest of Mecklenburg County's so-called elite.
In short, west Charlotte has always been labeled the working-class side of town.
It has seen some development, including streetcar suburbs like Washington Heights, Enderly Park and Wesley Heights around the turn of the 20th century and into the 1920s; the initial retail developments on Freedom Drive, beginning in the 1950s; and a plethora of ranch-style neighborhoods that cropped up in the '50s and '60s. All such development proved that at various points that there were efforts to bring the westside into the fold, so to speak. But until recently such attempts never quite took.
Morehead Street was one of the first thoroughfares to see significant commercial development on the westside. In the 1920s, the western Morehead corridor served as a direct route to Wilkinson Boulevard, North Carolina's first four-lane highway (also known as US Highway 74), which linked the city to the exploding Gaston County textile industry and multiple points beyond.
For companies like Crane, Coca-Cola and Grinnell, which once employed many west Charlotte residents, West Morehead was a perfect location. Real estate was cheap and it was close to downtown (sorry, Uptown).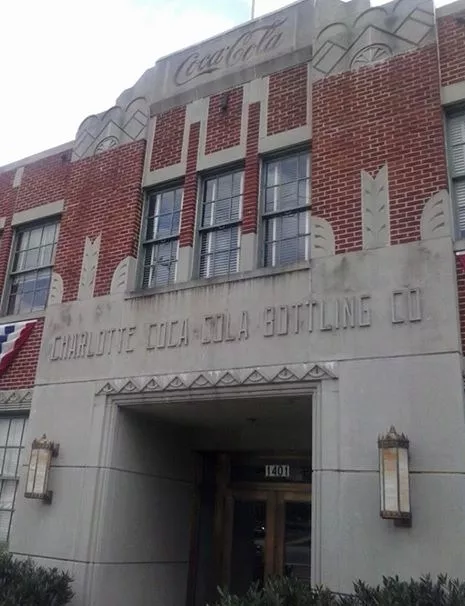 The Coca-Cola building has been completely refurbished and now houses businesses and a design studio.
Those businesses are gone, either entirely or from the area, but the buildings have lived on.
Built in 1928, the Crane building is a standard box-style warehouse, though its upper floor boasts support pillars made of blonde and red brick. The Coca-Cola building, built a year later, is a stunning, two-story, deco-influenced structure with the company name and logo carved in concrete on the facade. The Grinnell complex, also built in 1929, is decidedly more simplistic, yet unique in its long, narrow Greek-influenced style. All three front West Morehead and nicely compliment the historic aspects of the area.
The Crane building opened in 1928.
It's not surprising that from a place that saw the birth of some prosperity in Charlotte's westside, there emerges rebirth.
With the arrival of a new generation of Charlotteans who don't hold the same snobbish attitudes of so many who came before them - and a general lack of other areas to expand into - Charlotte's westside is becoming a desirable destination to live and do business in.
Trendy eateries, tattoo parlors and popular nightspots are becoming busy, and the old Freedom Village Shopping Center is undergoing its final steps of renovation. It is nearly filled with tenants.
The area has even been branded with a new name.
Developers hope FreeMoreWest (Freedom Drive, Morehead Street and West Charlotte - get it?) will catch on. Either way, according to all indications, west Charlotte is finally entering the fold.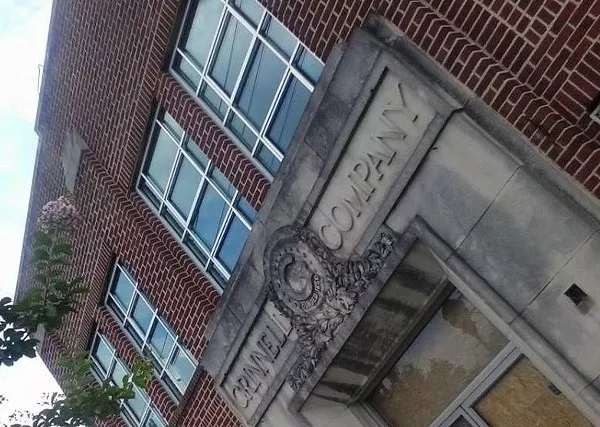 Merging the past with the future to create a new westside: the Grinnell building on Morehead
Moore is the author of Charlotte: Murder, Mystery and Mayhem. His writings have appeared in numerous publications throughout the U.S. and Canada.