311 w/ Cypress Hill, G. Love and Special Sauce
Verizon Wireless Amphitheatre
July 17, 2013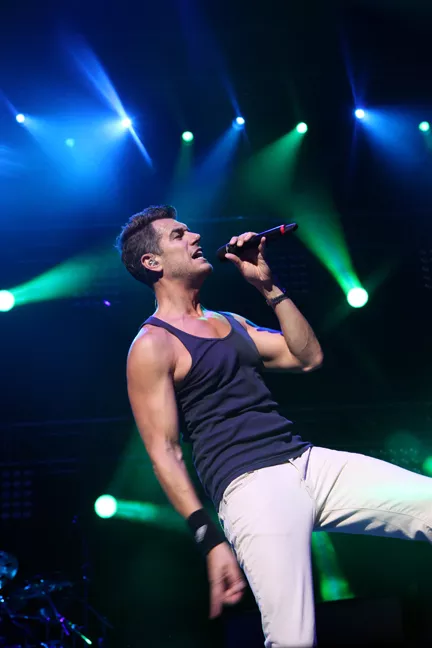 Dear 311,
I worry that a good number of your fans are growing tired of your concerts. Don't get me wrong, they're fun, energetic and you play the shit out of your songs. You mix up your setlist on a nightly basis and play as much of the great old stuff as the not-as-great new stuff.
When I go to your shows, it feels like it's 1996 all over again. SA Martinez, you haven't changed your dance moves in 20 years and fans love the familiarity. Nick Hexum, you're still in great shape and your voice sounds spot-on. P-Nut, fans appreciate your wicked bass solos, though maybe you don't dance around as much as you once did. Timothy Mahoney, your guitar work is stellar and you're clearly zoned out at every performance. Chad Sexson, the drum rhythms are jaw-dropping and your solo keeps everyone fixated on you. Maybe the newer songs aren't quite as strong as the old ones, but you work them in just fine.
Now, let's get to the point.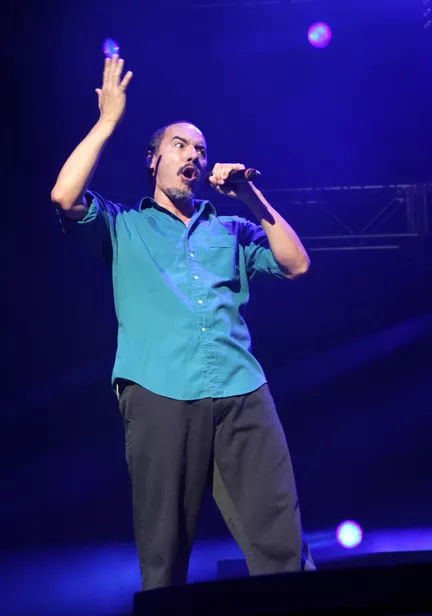 Your show is exactly the same as it has been for years. Back in 2000, you started incorporating the entire band into the drum solo during "Applied Science." You're still doing it and it looks and sounds the same as it always has. Martinez is still doing the same robotic drumming he did back then. You've even been using the same drums for years. It's no surprise to see Hexum in all white at every show. It's no surprise that there's a bass solo. It's no surprise to hear you play "Amber," again.
I have no doubt there are fans who enjoy your consistency, but did you look out into the crowd last night. What did you see? An empty lawn and hundreds of empty chairs. The 19,500-capacity Verizon Wireless Amphitheatre wasn't even half full. Why? Because people saw you last year, or the year before, or the year before that. They've seen and heard it all before.
How do you fix it? Change it up. Play an entire album. It's the Unity Tour, so why not play Unity in its entirety. Why not go back to the old ways of ending every show with "Fuck the Bullshit"? Why not bring G. Love out for a song? Why not bring Cypress Hill out for a song?
I'm trying to help, guys... I know you want to keep playing the big amphitheatres, but you're on a downhill slide in attendance. It's obvious you love what you do, but you can't continue on the same path you're on.
If you're going to keep hitting the same venues each summer, please try something new. You just might like it, and your fans will, too.
311 setlist
Omaha Stylee
Sick Tight
Misdirected Hostility
Sunset In July
Come Original
8:16 AM
Wild Nights
Eons
Amber
Applied Science
You Wouldn't Believe
Full Ride
Nix Hex
Don't Stay Home
BASS SOLO
T & P Combo
All Mixed Up
Livin' & Rockin'
Who's Got The Herb?
Plain
Creatures (For A While)
Encore
Beyond The Gray Sky
Down
Cypress Hill setlist
Ain't Going Out Like That
When the Shit Goes Down
Kill-A-Man
Rockweiler Beat
Hand on the Pump
Latin Thugs
Tequila Sunrise
Sugar Hill Break
Insane in the Brain
Weed Medley
DJ/Percussion Solo
Throw Your Set
Boom Biddy Bye Bye
Rock Superstar