2013 Weenie Roast
Verizon Wireless Amphitheatre
Sept. 28, 2013
Music fans couldn't ask for more perfect weather on Sept. 28, 2013, as the 106.5 Weenie Roast took a hold of Verizon Wireless Amphitheatre with a long day of rock. Charlotte's own Matrimony kicked things off on the main stage, performing a 30-minute set of folk-rock that quickly got the crowd warmed up. From there, the amphitheatre's main stage included performances by Biffy Clyro, Manchester Orchestra, Airborne Toxic Event, Sick Puppies, Awolnation, Sublime with Rome and headliner 30 Seconds to Mars. A second stage set up in the parking lot featured short sets by Leogun, The Unlikely Candidates, Langhorne Slim, New Politics and Filter.
The original 10-year run of the Weenie Roast ended in 2005, but it returned in 2012 after much demand. The event often features a mixture of nostalgia with modern rock and up-and-coming bands.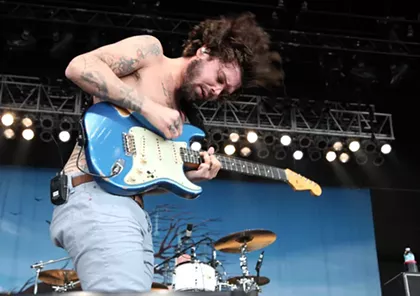 18 slides