ZZ Ward
Visulite Theatre
Sept. 27, 2013
Halfway through ZZ Ward's opening song, "Overture," she had the sold-out Visulite Theatre crowd waving their hands back and forth in the air. Dozens of fans up front sang along to the "over to the left, over to the right" chorus from Ward's
11 Roses
mixtape song. As the song ended, the all-ages (and I mean
all
ages - from the young kids up front to a few elderly patrons sitting on the bar rail) crowd erupted and Ward flashed a big smile instantly setting the night's tone.
The last time Ward was in town, it was a sold-out co-headlining bill with Delta Rae. This time around, she was the lone name at the top of a concert which included solid opening sets from the Wild Feathers and James Bay. For more than an hour, Ward bended the definition of numerous genres - rock, folk, blues, soul and even a bit of hip-hop.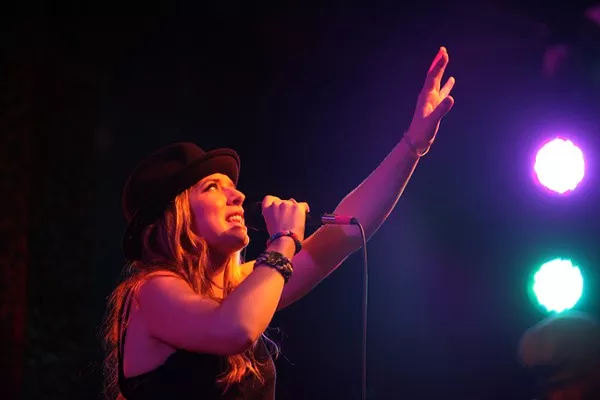 Her plugged-in set kicked off in high gear with "Put the Gun Down" and "Til the Casket Drops" leading toward "Rain on My Window" - her own take on "I Can't Stand the Rain" offering a combination of Ann Peebles' and Missy Elliot's verions.
An acoustic interlude mid-set was comprised of "Last Love Song" and "Charlie Ain't Home." From there, Ward veered into the blues with a cover of Son House's "Grinnin' In Your Face" and her own "Lil Darlin" showing off her harmonica skills. She encouraged the crowd to make the most of their Friday night and dance to "If I Could Be Her," taking plenty of her own advice in the process.
The night culminated in a single encore, the drum-driven "Blue Eyes Blind" allowing Ward to show her complete vocal range and versatility as an artist.
As I walked to my car after the concert ended, I overheard a couple in front of me. The guy, who was probably brought there by his girl/friend, summed up the performance - "That was better than I expected. She's got so much style in her voice I started to wonder if there's anything she can't do."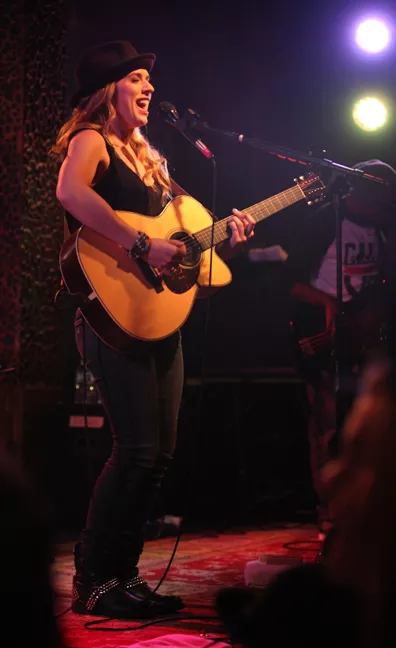 Setlist
Intro>Overdue
Put the Gun Down
Til the Casket Drops
Got It Bad
Rain on My Window
365 Days
Last Love Song
Charlie Ain't Home
Grinnin' In Your Face (Son House cover)
Lil Darlin
If I Could Be Her
Cryin Wolf
Criminal
Move Like U Stole It
Encore
Blue Eyes Blind