Duke Energy wants to aggressively continue its renewable energy policy - without paying more to North Carolina homeowners who generate electricity from their own solar panels.
Executives from the utility said this week that while Duke remains committed to solar as an energy source that "complements our other sources of energy, such as nuclear, coal and gas-fired power plants," they will push to reduce payments to households with solar panels. Duke has invested about $41 million in a rooftop solar incentive program since 2007, including buying power from small and medium-sized solar panel owners.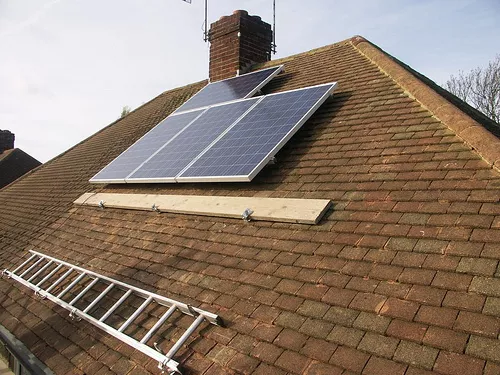 jonsowman (flickr Creative Commons)
But these policies, says CEO Lynn Good, were established when solar energy costs were much higher, and "the cost of solar panels and installations is coming down at a pace that we don't believe subsidies will be required any longer."
The average cost of installing solar panels for a single-family home is currently between $18,000 and $35,000 with a payback period - the time it takes for energy cost savings to break even - of about 20 years, according to Solar Power Authority.
While solar advocates fear that a drop in subsidy payments could hinder the state's solar development, Duke seems to have a Plan B - the company launched a unit in late 2013 to build solar farms as part of its regulated businesses. Asheville-based company Innovative Solar Systems LLC announced this month that the first of several 50MW solar farm projects came out of the approval stages with Duke, and is slated to be developed in Richmond County.
A key difference between home solar panels and solar farms - apart from their massive size and scale - is that large solar farms attract institutional investors. Innovative Solar Systems CEO John Green estimated in a Jan. 9 press release that the return on investments for solar farm projects is "well into the double digits for investors, buyers, or owner-operators."