Going out in Charlotte doesn't have to be expensive. In fact, to prove that statement, we've compiled a list of cheap things to do in the Q.C. this weekend. These events may vary, but they're all entertaining and they won't break your bank (piggy banks excluded).
The Laramie Project at Charles LaBorde Theatre: Based around the brutal hate crime and murder of Matthew Shepard back in 1998, this production zeroes in on how the media frenzy affected the small Wyoming town of Laramie. $7-$10. Jan. 31-Feb. 1, 7 p.m. Charles LaBorde Theatre, 1415 Beatties Ford Road.
Vagina Monologues at UNC Charlotte: The annual V-day performance raises awareness and funds to end violence against women and children. Proceeds to benefit Safe Alliance's Clyde and Ethel Dickson Domestic Violence Shelter of Charlotte. $10. Jan. 31, 8 p.m.; Feb. 1, 1 p.m. UNC Charlotte (Cone Center's McKnight Hall), 9201 University City Blvd. www.women.uncc.edu.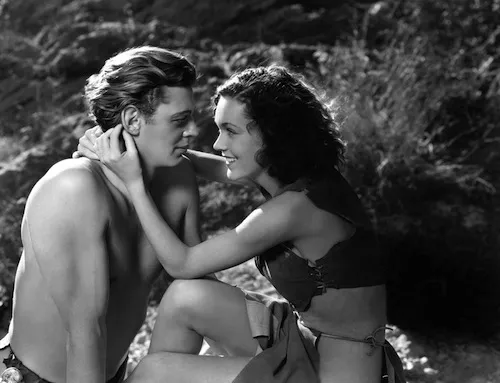 Tarzan and His Mate
at the Main Library: The Main Library film series It Happened One Year: Classic Movies of 1934 continues with a screening of
Tarzan and His Mate
. The first sequel to 1932's
Tarzan the Ape Man
isn't just the best Tarzan flick in the Johnny Weissmuller series - it's the best Tarzan movie ever made. Because it was produced in the pre-Code era, the levels of violence and sexuality are startling in their explicitness. Captured hunters are killed in grisly ways, while natives are ground into dust by rampaging elephants. As for the carnal aspect, there's never any doubt when Tarzan and Jane swing off for the sole purpose of making whoopee, and Weissmuller and Maureen O'Sullivan remain an incredibly sexy couple.
Free admission. Feb. 1, 2 p.m. Main Library, 310 N. Tryon St
. (Matt Brunson)
Disappearing Frogs Project at Charlotte Art League: Bringing awareness to the worldwide plight of frogs, this multi-media art installation was inspired by artist Terry Thirion. Free admission. Feb. 1, 5 p.m. Charlotte Art League, 1517 Camden Road. 704-376-2787. www.charlotteartleague.org.
Natives Tongues at Twenty-Two Gallery: Free admission. Opening reception on Feb. 1. Twenty-Two Gallery, 1500 Central Ave.
Solstice Tavern's Bowlstice: Features a variety of entertainment on the day of the big game. There's football trivia from 4-6 p.m. and it's hosted by former Carolina Panthers player, Al Wallace and a spirit contest (dress in your favorite NFL gear) from 5:30-6 p.m. Lots of prizes available. Here's to cheering yourself on! Free admission. Feb. 2, 4 p.m. Solstice Tavern, 3221 N. Davidson Street. 704-342-2556. www.solsticetavern.com.