A transgender student at East Mecklenburg High School is *this close* to becoming homecoming king. The story is on Q Notes' website:
Blake Brockington, who's spent all four years of high school at East Meck, says winning the homecoming king race would raise awareness and provide an example for other transgender youth.

"I honestly feel like this is something I have to do," says Brockington, noting few other transgender male students have had the opportunity.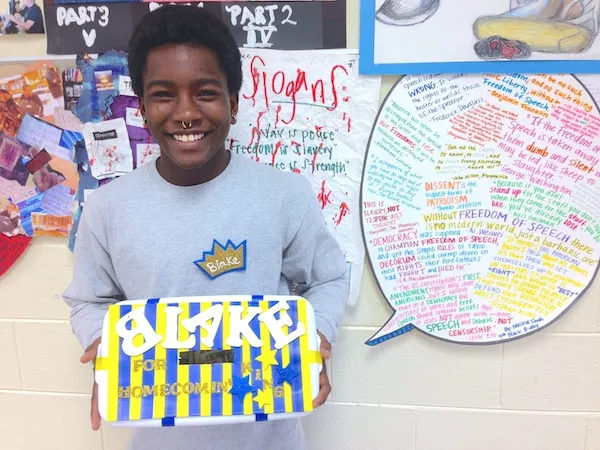 Transgender students in such races have been making the news quite a big lately.
Last September, a Pennsylvania school district axed a transgender student's attempt to run as homecoming king. In October, though, a transgender male student was elected at his Concord, N.H., school.
Good luck, Blake!