Going out in Charlotte doesn't have to be expensive. In fact, to prove that statement, we've compiled a list of cheap things to do in the Q.C. this weekend. These events may vary, but they're all entertaining and they won't break your bank (piggy banks excluded).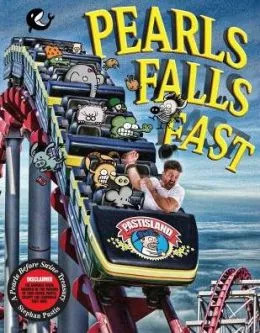 Stephan Pastis at Park Road Books: Seeing as how cartoonist Stephan Pastis'
Pearls Before Swine
comic strips have been syndicated across countless newspapers, there's only a slight chance you're unfamiliar with the mocking wit of Rat, the cluelessness of Pig, or the intellectual musings of Goat on various subjects. After all, those are just some of the strip's anthropomorphic animals who eat, drink and talk shit. Pastis, a former lawyer, launched the sometimes controversial strip back in 2001 and has since gone on to build a fanbase among youngsters with his
Timmy Failure
children's books. But his latest book,
Pearls Falls Fast
, returns to his staple mix of adult humor and rambunctious animals. He'll sign and discuss the new collection at Park Road Books.
Free admission. March 28, 6 p.m. Park Road Books, 4139 Park Road. 704-525-9239. www.parkroadbooks.com
.
Sustain Me Baby at UNC Charlotte Center City: Free admission. Reception on March 28, 6 p.m. to 8 p.m. More details in this week's Art Openings.
Campus Pride Fundraiser at Scorpio's: The lovely Tiffany Storm presents this party/fundraiser with a special headlining drag performance from Shangela (Think: Ru Paul's Drag Race). Also featuring DJ Marco Divas and DJ Rage N' Ray. $12 gets you into Scorpio's for the performance. It's also a sweet little donation that goes to Campus Pride. March 28, 10 p.m. Scorpio's, 2301 Freedom Drive.
Art Film Night at Charlotte Art League: Tonight's screening is the 1958 British comedy,
The Horse's Mouth
. Alec Guinness delivers one of his best performances as Gulley Jimson, a bullying, bad-tempered artist who thinks nothing of destroying property or harassing people in his quest to create great art. Guinness also wrote the script (based on Joyce Cary's novel), earning an Oscar nomination in the process.
Free admission. March 29, 7 p.m. Charlotte Art League,1517 Camden Road. 704-376-2787. www.charlotteartleague.org
.
Kick N' Ash at Triple C Brewing: It's no big secret that we need to protect our lakes, streams and rivers and have a no-shit sort of attitude when it comes to tolerating things like coal-ash, which threatens and pollutes the environment. That's where Triple C Brewing Company's Kick N' Ash event comes in. The event raises money for the Catawba Riverkeeper Foundation. Those attending can enjoy live music from '90s cover band Gump Fiction. Chef Street Bistro food truck will be there selling grub. Oh, and did we mention there's craft beer, too? $10 admission gets you in (and gets you entered into a pretty groovy raffle). March 29, 6-9 p.m. Triple C Brewing, 2900 Griffith St. 704-372-3212. www.triplecbrewing.com.