Editor's note: We recognize how quickly Charlotte has changed over the years, so here's us trying to preserve its story. In this series, local author David Aaron Moore answers reader-submitted questions about unusual, noteworthy or historic people, places and things in Charlotte and the surrounding metro area. Submit inquires to davidaaronmoore@gmail.com.
I read recently that there's a film being made about an armored car heist that took place here in 1997. Do you know any of the details? — Dora McGinnis, Charlotte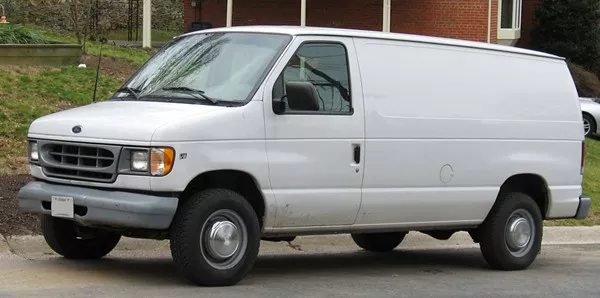 A lot has been written about this incident over the years since it occurred. There's been a television documentary and a book, and a movie is finally underway.
It's the second attempt at making the motion picture about one of the biggest cash swipes in U.S. history. Initially titled Loomis Fargo and set to star Jim Carrey in the lead role of David Ghantt, the film has since been recast with Zach Galifianikas, Owen Wilson and Kristen Wiig in the principle roles. The title has been changed, although we're not quite sure just what it is yet. It's currently being referred to as "Untitled Armored Car Project" and is touted as a comedy.
The vague title-in-progress and description is not too far off from the fiasco that actually occurred in Charlotte on the evening of Oct. 4, 1997.

On that date, David Scott Ghantt, who had worked with Loomis Fargo since 1994, proceeded to load $17 million into the back of a company van and take off for parts unknown. The consolidation of Wells Fargo Armored Service and Loomis Armored Inc. offered armored transportation, cash-handling services and teller machine maintenance.
Ghantt had cooked up the scheme with Kelly Campbell, a former Loomis Fargo employee who actually got the ball rolling when she told Ghantt about a friend — Steve Chambers — who had criminal connections and could help them with the job.
Clearly, Ghantt was the fall guy here — and definitely not the brightest penny in the change jar when it came to criminal planning. As it turns out, he was very quickly discovered as the main perpetrator from the get-go when videotapes were recovered at the Loomis Fargo Charlotte office. The tapes actually showed Ghantt removing $17 million and loading it into the non-descript Ford Econoline Loomis Fargo van, in an effort that took over an hour.
Needless to say, there was lots of footage.
Ghantt's goose was cooked. There was no refuting the evidence. Even though he had swiped two videotapes from onsite recorders in an attempt to conceal his actions, he failed to realize there were (reportedly) 15 others that captured the heist.
Two days later, the FBI found the van abandoned in a wooded area of Gaston County. They also discovered almost $3.3 million in cash left behind in the back of the van. Ghantt, Campbell and Chambers later indicated they had miscalculated the amount of space required to move the small-denomination currency and were forced to leave behind what they couldn't take with them in the back of the van.
As for the rest of the plan, it was decided that Chambers would handle things in Charlotte while Ghantt went to Mexico to hide out. It was obvious even to this bumbling criminal threesome that Loomis Fargo would quickly determine who was behind the heist.
With Ghantt in Mexico, Chambers and his wife Michelle began spending the cash openly. They stashed it in barrels, storage units and had friends and family members rent safety deposit boxes to store money. In a blatant disregard for the intelligence of investigators, the former mobile-home dwellers moved to a house valued at more than $600,000. Ghantt continued to languish in Mexico, having spent most of the $25,000 he took with him to a Cancun resort. He insisted that Chambers send more money, while Chambers was actually plotting to have Ghantt killed.
Investigators eventually connected Campbell and Chambers to the robbery, which led to the arrest of more than 20 people. Almost all of the stolen cash was located or accounted for and all those arrested were convicted. They have since served their time and have been released, though their actions live on as a testament to idiotic lunacy and criminal bumbling.
Portions of the film are slated to be shot in downtown Asheville July 29 and 30.
David Aaron Moore is the author of Charlotte: Murder, Mystery and Mayhem. His writings have appeared in numerous publications throughout the U.S. and Canada.