The 2008 Vans Warped Tour stopped by Verizon Wireless Amphitheatre on July 14 for a long, hot day filled with about as much musical variety as you could ask for.
From the pop of Katy Perry to the screaming of Every Time I Die, Warped Tour attendees surely got their money's worth.
There was plenty of crowd surfing and the tossing of odd multi-colored spiders that usually got a response of "What the fuck?!?" from whichever musician was hit by one (see photos of Reel Big Fish and Oreskaband for examples).
Here are some of the sights from the day...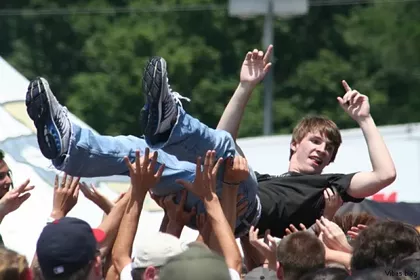 20 slides
Photos by Jeff Hahne