Evelynn Rose, The Wiggle Wagons
The Evening Muse
Aug. 12, 2011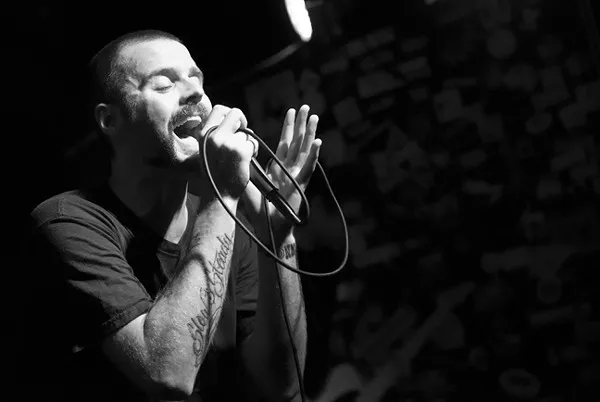 The Deal:
Evelynn Rose breaks out of the Southern rock shell into a new direction, while The Wiggle Wagons open the night with its country-infused brand.
The Good:
The late show at the Muse got started after 10:30 p.m. as The Wiggle Wagons kicked off its set of rock infused with country. This isn't the kind of country that requires cowboy hats, but it's not Southern rock either. There's twangy guitar-pickin', gritty lyrics and some Southern drawl that will get your boots tapping enough to knock the cow shit off 'em. There'll be no line dancing though... too much edge for that.
Evelynn Rose was up next and if you went in expecting to hear the Southern rock style of "Whiskey Woman" or "Southern State of Mind," you may have been surprised by the band's set. Evelynn Rose recently got together to work on their next album and when they began writing, things headed in a new direction. Gone was some of the acoustic flair and tales of drunken nights instead replaced by heavier electric soundwaves, more thunderous drumming and a different approach to singing which lands it somewhere in the realm of Taking Back Sunday.
There's something refreshing about the band's new style that makes it sound more up-to-date instead of the sometimes overdone Southern rock brand. Don't get me wrong - Eveylnn Rose knew not only how to create Southern rock, but how to do it well, but they can also create some damn fine rock that brings edge to indie fare while holding back from something more emo.
The Bad: A brief technical glitch involving one of the guitar amps quickly pulled the rug out of any built up momentum in the show only a few songs in. With a short set, it was a pretty big hurdle, but the experience of the band enabled them to jump up and keep going and quickly get back into the swing of things in short order.
The Verdict: I'm gonna miss the Southern rock style of the "old" Evelynn Rose, but at the same time, I like the new direction the band is headed in and look forward to seeing where it takes them.