Dark Water Rising, Sy Arden
The Evening Muse
Aug. 19, 2011
The Deal:
Pembroke, N.C., based Dark Water Rising brings soulful style to the Evening Muse, as Charlotte's Sy Arden opens the night with different brand of guitar folk/rock.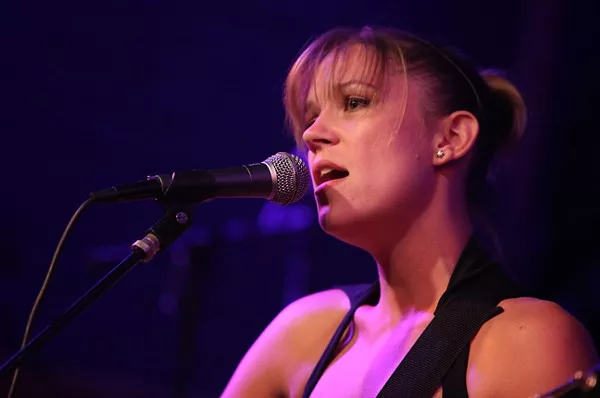 The Good:
The night got started with a compact, intense set by Arden. Performing mostly on electric guitar, Arden's style of folk rock is emotional, powerful and driven by her sometimes-sweet, sometimes-sultry vocals.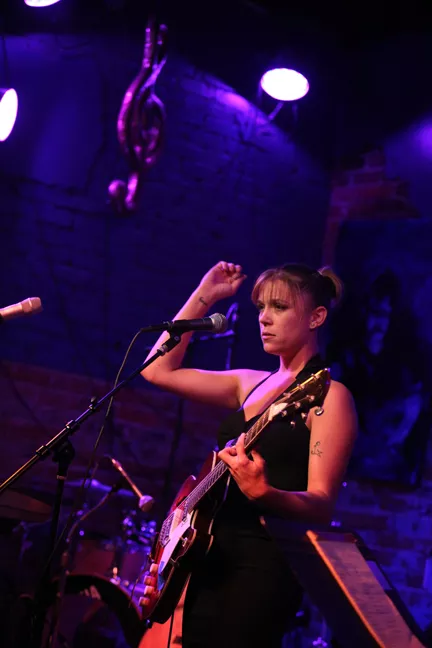 Performing mostly original material, Arden also found time to drop in a cover of The Who's "Baba O'Riley" and The Beatles' "Let It Be," which she dedicated to her father. Her original songs, such as "Weapon Forever," use a clean electric guitar presentation that offers a bit of an edge from the standard acoustic folk. She wrapped up her set with a slapping, plucking acoustic tune showing her musicianship is as strong as her songwriting.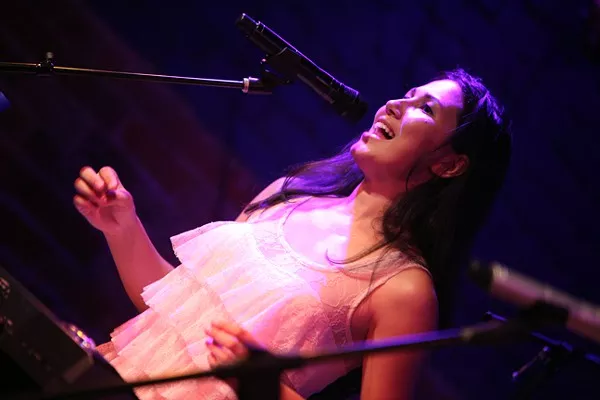 Next up was Dark Water Rising, a group highlighted by its Native American roots, redefines the borders of genres with its musical style that incorporates rock, blues, soul, r&b and folk. Led by the strong vocals of Charly Lowry, Ciera Dial and Brittany Jacobs, the band covered Adele's "Rolling in the Deep" amidst a set that focused on their original music. They even brought in hints of '60s style Motown to some of their songs.
Lowry knew when to hit the soulful notes conveying plenty of emotion, while Jacobs brought more of a pop style, though both belted it out with ease and were clearly the focus, as Dial hit harmonies and brought her own style to the mix.
The Bad: I'd be lying if I said I wasn't expecting a more obvious infusion of Native American style either through lyrical content, percussion or other musicianship. The band is obviously proud of its heritage and I wished more of that had come out through the music.
The Verdict: A strong night for vocals that showed a lot of soul through different styles of music.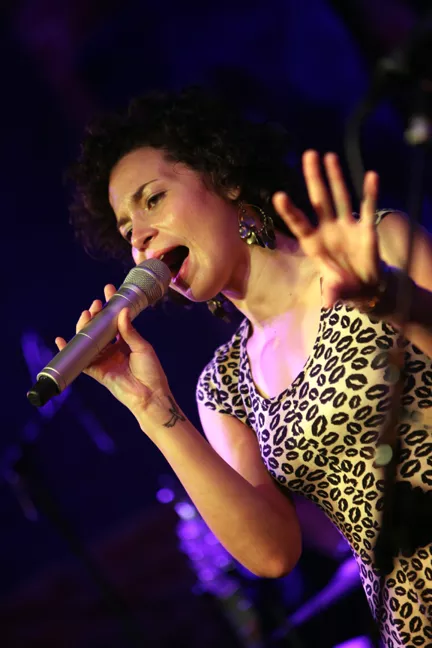 DWR Setlist
Same Old Thing
Over My Sun
Tried and True
All I Need
Rolling in the Deep
Just As Free
Home Town Hero
My Delivery
Hooked
Love Me