My Morning Jacket w/ Neko Case
Time Warner Cable Uptown Amphitheatre
Aug. 21, 2011
The Deal:
After eight years away, My Morning Jacket finally makes a return to the Queen City though the show gets delayed by rain.
The Good:
The night got started with a 45-minute set by Neko Case, who brought her smooth folk style to the outdoor stage. She started her set with "That Teenage Feeling" followed by "Maybe Sparrow" and "Margaret vs. Pauline."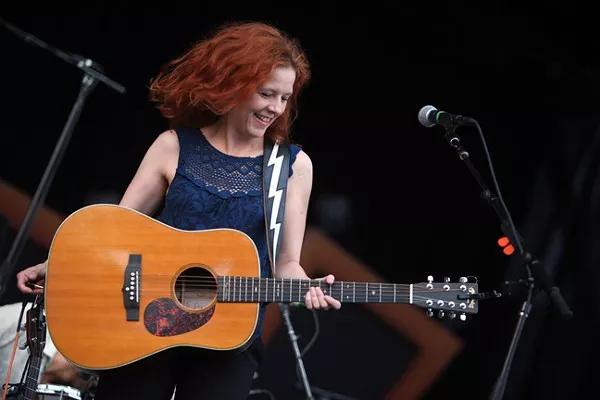 Her guitar string broke partway through "Maybe Sparrow," but Case just sang a capella when the time called for it instead. It was nice to see that Case, who hadn't hit the Charlotte area for years, has performed here three times in the last couple of years.
I'm probably not the only one who entered the My Morning Jacket concert last night having an idea of what they would see, but leaving with more promise than disappointment. Having caught MMJ twice at Bonnaroo for brief glimpses from the photo pit, I had always left with the feeling of "some of it's good, and some of it makes me sleepy." The band started its set with the same first three songs I caught at this year's Bonnaroo — "Victory Dance" — eh — "Circuital" — getting better — and "Off the Record" — I liked it.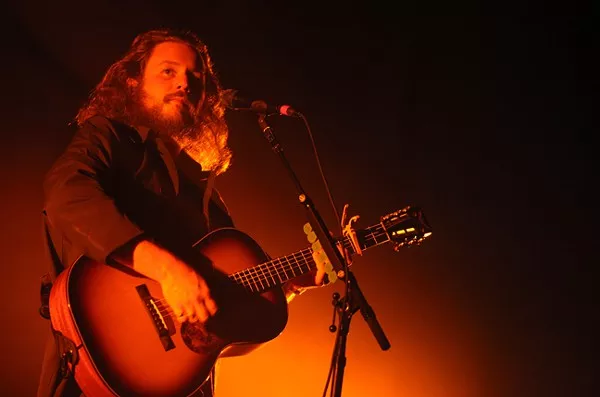 From there the band showcased its softer side and charged up its rock persona to give fans an abbreviated by full-energy set.
They tore through an extended jam at the end of "Dondante" that left jaws dropped, launched into "Smokin From Shootin" that had the crowd singing to every note and ripped open the ending of "Run Thru" that sounded like Pearl Jam had walked out on to the stage.
While I'm still not the biggest fan of the repetitive "I'm Amazed," I was left stunned by the band's closing song "One Big Holiday." Just when things were hitting their peak, that's when the plug had to be pulled.
The Bad: Mother Nature decided to show her ugly side right when the band was getting set to go, pushing back the start by 45 minutes and cutting out a good portion of the planned show. Just before 11 p.m. James addressed the crowd by saying, "We'd love to keep playing, but they're kicking us off."
The Verdict: Fans are hoping it's not another eight years before the band returns to Charlotte so that they can get the full show they were hoping for. I'm sure I wasn't the only one converted — there are still songs that I'm not the biggest fan of, but there were far more highlights on this night.
MMJ Setlist
Victory Dance
Circuital
Off The Record
Anytime
Golden
Gideon
Slow Slow Tune
Dondante
Smokin From Shootin
(end of) Run Thru
Touch me I'm Going To Scream Pt.2
I'm Amazed
Wordless Chorus
One Big Holiday