Jack White
Blunderbuss
Third Man; Release date: April 24, 2012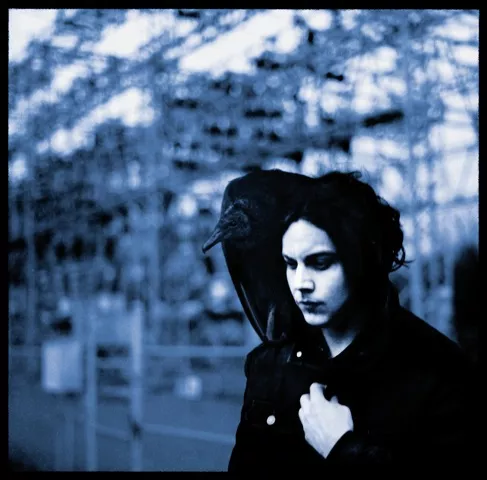 Has any album in recent memory been as hotly anticipated as Jack White's solo debut? Even before he announced the end of the White Stripes, fans were clamoring for new music from their pale prince.
There are hints of every side of White on Blunderbuss - White Stripes-style rock vibes on "Sixteen Saltines" and his country foundation shows on the title track - in addition to plenty of other '60s-rock bites and roots music rhythms on the album's 13 tracks.
But let's get one thing clear. This isn't going to satisfy the White Stripes fans. It won't satiate the Dead Weather or Raconteurs followers either. One song here or there might, but it's not enough.
It's the jazz-like tempo of opening track, "Missing Pieces" that lets you know it's a different side of White he's sharing, until his vocals ring in to offer the listener a hint of familiarity.
There's more experimentation with percussion here than White Stripes fans will be used to - Meg White could have never pulled off the frantic pace of "Freedom at 21." Hell, I don't even know if she could pull off the drum roll style of "Trash Tongue Talker."
I stand by my previous thoughts on "Love Interruption" - it's part-"Son of a Preacher Man," part-"Vehicle" and part Civil Wars.
The front-porch-folk-infused "Hip (Eponymous) Poor Boy" comes close to being an Avett Brothers outtake. It's around this time, two-thirds of the way through the album, that the listener thinks one of two things - White's a diverse genius who can play to any style or White's an A.D.D. madman who can't find a comfort zone.
Blunderbuss is White exercising his creative mind in all directions, outside of any expectations. The Southern infusions make it clear that recent years living in Tennessee influenced him as strongly as his beginnings in Detroit. And for all the diversity in genres, styles and tones showcased here, damn, if he doesn't pull them all off really well.
"Who the hell's impressed by you?" White asks on "Hypocritical Kiss." It's a sentiment casual fans might feel after listening to Blunderbuss, but hardcore fans have already had their fill of the Kool-aid and are ready for more.