Allman Brothers Band
Verizon Wireless Amphitheatre
Aug. 3, 2012
Outdoor shows at venues rarely go past 11 p.m. due to the threat of hefty fines. So, maybe it was a thanks to fans who braved the night's sudden rains or perhaps the band was just enjoying the performance but, either way, the Allman Brothers Band threw caution to the wind and let its Aug. 3 concert at Verizon Wireless Amphitheatre roll on until 11:20 p.m.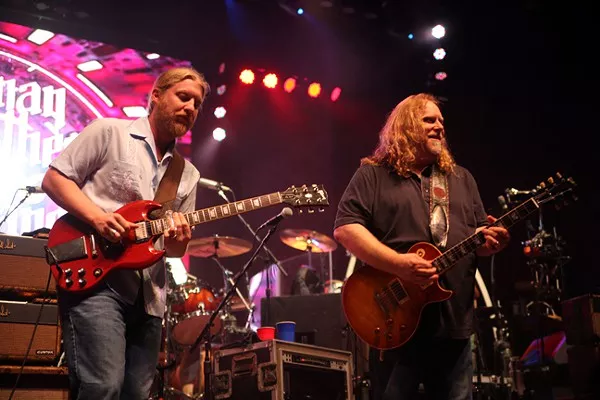 When the band left the stage at 11 p.m. after a lengthy, full-force rendition of "Jessica" — complete with guest drumming by the Marshall Tucker Band's Paul Riddle — it appeared as if the show was over. However, at 11:05 p.m., the band returned to the stage, picked up its instruments and performed a blistering 15-minute "Whipping Post" as guitarists Warren Haynes and Derek Trucks traded riffs and brought the song to a thunderous conclusion. Curfew? What curfew?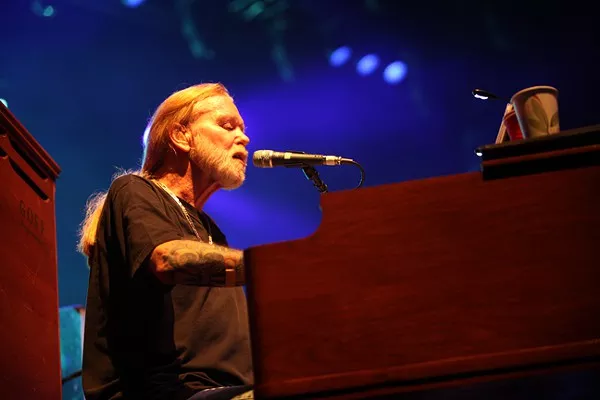 It's been two years since singer/keyboardist Gregg Allman underwent a liver transplant, but he's slowly getting his way back into form as his vocals gain strength. In the meantime, Haynes does a more than adequate job filling in from time to time as the band showed throughout its nearly two-hour performance.
The band hit the ground running early with the trio of "Statesboro Blues," "One Way Out" and "Midnight Rider" before letting the groove really sink in with a stellar "Worried Down with the Blues" featuring the soulful vocals of Haynes and bolstered by the slide guitar of Trucks, the percussive backdrop of Butch Trucks, Jaimoe Johanson and Marc Quiñones and playful low-end bass of Oteil Burbridge.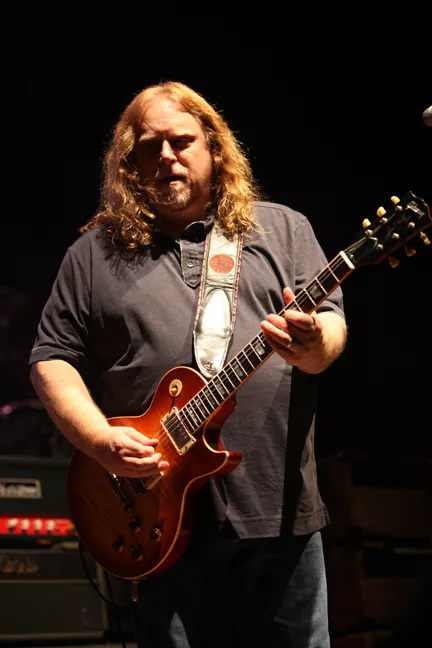 When he's not singing, Haynes was busy tangling six strings alongside Trucks. The two offered a handful of back-and-forth solos — overlapping for power, intertwining in playfulness and bringing new life to familiar songs. Trucks, always lets his guitar do the talking, as his pick-free fingers pluck and strum while his slide hand wails and wanders. Meanwhile, Haynes might have a comfort zone with Govt. Mule, but he truly shines within the Allmans, bringing forth straight-forward, power-punching solos.
Though the band hasn't released a new album in eight years, and could easily "phone-in" a performance (as seen by the hit-after-hit, by-the-book, cliché-of-themselves co-headliner Lynyrd Skynyrd), the members appear as energetic as ever since returning to the road, ignited by the health of Allman, inspired by the guitar interplay of Haynes and Trucks and driven by some fantastic Southern rock.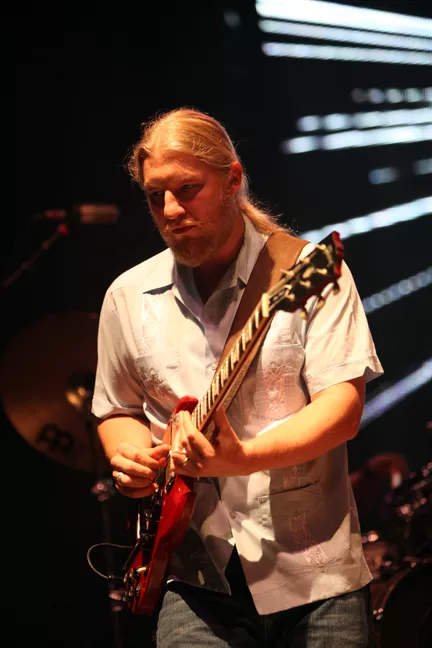 Setlist
Statesboro Blues
One Way Out
Midnight Rider
Worried Down With The Blues
Hot 'Lanta
No One To Run With
Done Somebody Wrong
Soulshine
Trouble No More
Into The Mystic
Jessica (w/ Paul Riddle on drums)
Encore
Whipping Post