Stephane Wrembel, Musette Guitars
Evening Muse
April 23, 2015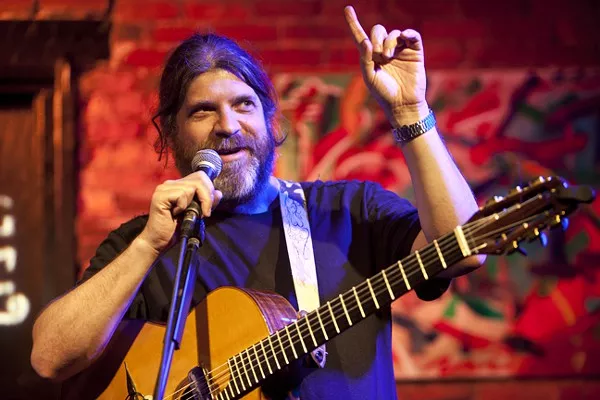 Before Saturday night, I'd only heard a few songs by Stephane Wrembel; his work has been in a few Woody Allen films. I expected to see a concert with Wrembel seated on stage, plucking away plenty of Django Reinhardt-esque acoustic ditties. But when Wrembel took the stage - standing - with a full band backing him, I knew I was in for something different.
While he can make the most complicated riffs and acoustic stylings look simplistic, Wrembel's skill on the guitar is jaw-dropping to witness. He had a crowd at the Evening Muse rapt with his intricate soundscapes. What's the sign of an incredible performance — that you lose track of time, how many songs the artist plays or what might be happening outside the venue's four walls?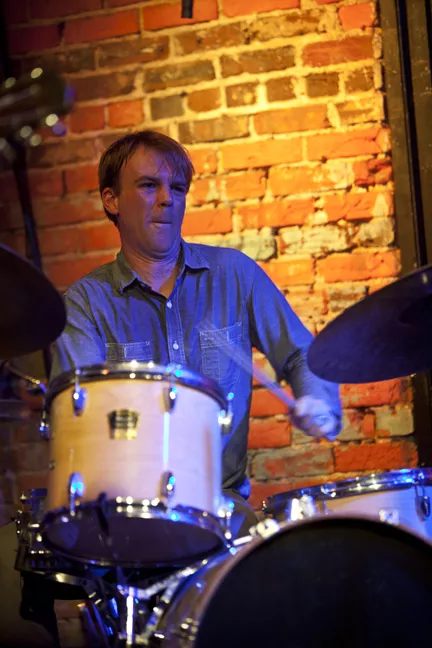 Of course, it helps that Wrembel's band was as technically proficient as their frontman. Drummer Nick Anderson gets my vote for most talented off-the-radar drummer I've ever heard. A solo toward the end of the night had Anderson changing his preferred weapon of choice — while drumming. He switched up between brushes, sticks and mallets without missing a beat, all while pounding the polish off of the Muse's house kit and putting on a clinic consisting simply of a snare, tom, kick-drum and two cymbals. (There were even moments when Wrembel himself looked on and shook his head in disbelief.)
While Wrembel promised a night showcasing a wide range of his work from over the years, his setlist was focused on the band's latest album, 2014's Dreamers of Dreams. The atmospheric pieces of music were as much Pink Floyd or Peter Gabriel-era Genesis as they were Django in nature; as much psychedlic musings as they were gypsy jazz. There were quick-strumming, up-tempo jazzy efforts such as "Through the Looking Glass," and wandering journeys with thicker instrumentation such as the drum-heavy "Lascaux." There were also mellow moments of contemplation during songs like "Human Condition II: Love."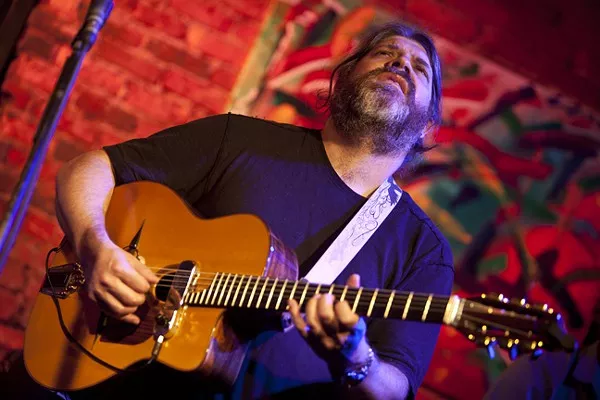 There was plenty of banter between songs as Wrembel shared views on travel, the cosmos and pyramids, but his music took center stage all night. And make no mistake, he had to throw in the "hits" as well, performing tunes that were used in Woody Allen movies — "Big Brother" from
Vicky Cristina Barcelona
and "Bistro Fada" from
Midnight in Paris
.
Wrembel told the crowd he considered this his first true performance in Charlotte. He played a barely attended gig at Amos' Southend a few years back — "We were just passing through town," he said with a laugh. If the crowd's enthusiasm for Saturday night's gig is any indication, he'll be back again soon.