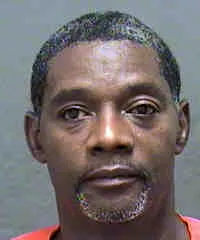 The death of a 24-year-old Charlotte mother seems to highlight a need for more domestic-dispute training in the law enforcement community.
According to The Charlotte Observer, Ebony Taylor, the stabbing victim, and Gregory Parker, the accused killer, had a documented history of violence.
Taylor accused Parker of pointing a knife at her and confining her against her will.
Last week, Taylor was jailed, accused of throwing bleach on Parker's head.
On Tuesday night, she was released from Mecklenburg jail. Four hours later, she was dead.

Also:
In the February incident involving Taylor, Charlotte-Mecklenburg police arrested Parker and charged him with assault with a deadly weapon and false imprisonment.
With charges that serious, why was he even allowed to bond out of jail? In Mecklenburg County, there were nine domestic violence homicides in 2010, two more than 2009. So far, there have been two domestic violence homicides in Mecklenburg County in 2011. Statewide, that number is 29.
Since Jan. 1, 2002 there have been 75 domestic violence related homicides in Mecklenburg County, according to the Women's Commission.
There is help in the county, but it seems that many victims never hear about them.

More info: Mecklenburg County Community Support Services' Women's Commission: 704-336-3210. United Family Services' Shelter for Battered Women 24-hour hotline: 704-332-2513.