click to enlarge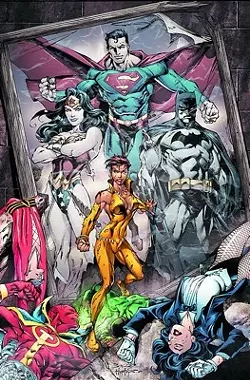 Justice League of America No. 38
Published by DC Comics. Written by James Robinson. Pencils by Mark Bagley. Inks by Rob Hunter.
The Deal: Writer James Robinson and artist Mark Bagley begin their stint on the Justice League, which stars a rather sparse-looking team that's fronted by an injured Vixen.
The Verdict: This issue is exciting enough — featuring a big (and slightly out-of-nowhere) fight with an old-school JLA villain — but, making reference to two DC limited series, it feels sort of in between crossovers. The dialogue is little better than Robinson's work in Cry For Justice, and Bagley's art is kinetic as ever (Rob Hunter's inks add a touch of flash to Bagley's sometimes middle-of-the-road illustrations), but I'm just waiting to see the team's new lineup.
Reviewed materials provided by Heroes Aren't Hard to Find: www.heroesonline.com.