As mentioned in this blog post, The Ritz-Carlton is hosting Burger and Brews each Wednesday in their Lobby Lounge. For $15 you get a burger of your choice, a beer, and a side of fries. I went last week to scope it out and snap some (dark) pics.
What to expect: The traditional beef burger with blue cheese was large and juicy. The lamb burger was less than impressive with thin lifeless and flavorless slices of gyro-like lamb. The large side of fries was pretty good though – they were shoestring and crispy. If you're vegetarian, they have falafel wrapped in pita. Beers included in the $15 combo meal are domestics, and the live music didn't start until 8 am.
Today is Wednesday, so stop on by.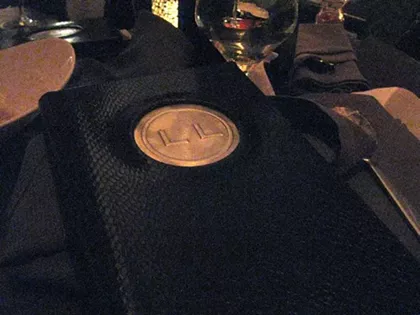 13 slides