One of my favorite things about Dolce Vita in NoDa (aside from the fact that it's like, right across the street from where I live) is the ambiance. I love sitting at a wine-barrel-turned-into-a-cool-table, sipping a glass of chilled white, and watching people walk down Davidson Street.
If you've never had the chance to live this wine-loving life of mine, you should take advantage of today's Living Social deal, which is good for two days. For $10, you get $20 worth of food and drinks at the NoDa wine bar. I just bought mine. Want to meet up?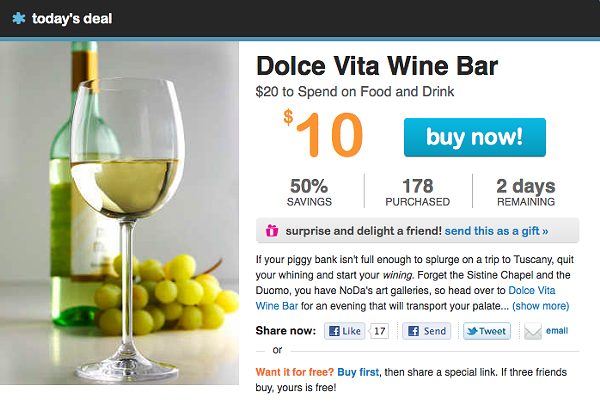 Dolce Vita is located at 3205 N Davidson St.