Some say gluten-free (GF) is just another diet fad, while many GF eaters claim that it isn't a choice at all - nature chose it for them. While it's true that some choose to eat gluten-free because they like how it affects their figure and their overall health, others have Celiac's disease or a sensitivity to gluten that makes omitting it a necessary lifestyle change.
Even so, it is still fairly difficult to dine out and avoid gluten entirely. But behold, there is a restaurant offering a 50-percent-plus gluten-free menu right at our back door.
Chima Brazilian Steakhouse in Uptown has been discreetly serving an almost completely gluten-free menu since it opened. However, they don't market themselves as an "almost" gluten-free restaurant, so it's no wonder that most people aren't aware of this.
Some of you might be thinking, "Of course, they're gluten-free! Most of their food is meat!" But if you familiarize yourself with GF cooking, you'll soon find that many of the glazes, sauces and marinades that make meat so tasty contain gluten.
When dining at Chima, their GF main course options are:
Chicken wrapped in bacon
Salmon (including sauce)
Swordfish (including sauce)
Top sirloin (Picanha)
Baby top sirloin (Picanha Nobre)
Filet mignon
Filet mignon wrapped in bacon
Flank steak
Ribeye
Beef ribs
CHIMA CHARLOTTE
Chima's Appetizer and Side Bar
Sides and appetizers are a tricky place for navigating the GF world. Out of the smorgasbord of options, only five out of the 40 options contain gluten - including the delectable doughy cheese puffs.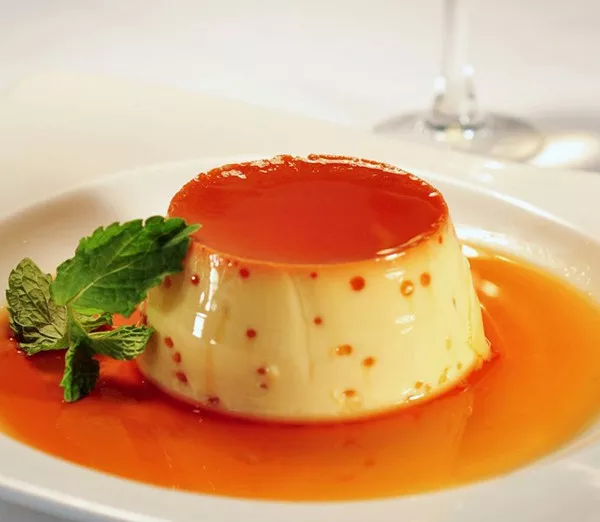 CHIMA CHARLOTTE
Cream Caramel
Perhaps the most difficult area to accommodate gluten-free eaters is the dessert course. All of Chima's desserts, from its chocolate lava cake to the cream caramel (pictured), contain absolutely no gluten.
For a complete list of all gluten-free options, simply ask your Chima server. The gluten-free menu also serves as an allergen-free menu, detailing items with and without dairy and nuts.
Chima is located at 139 S Tryon St.